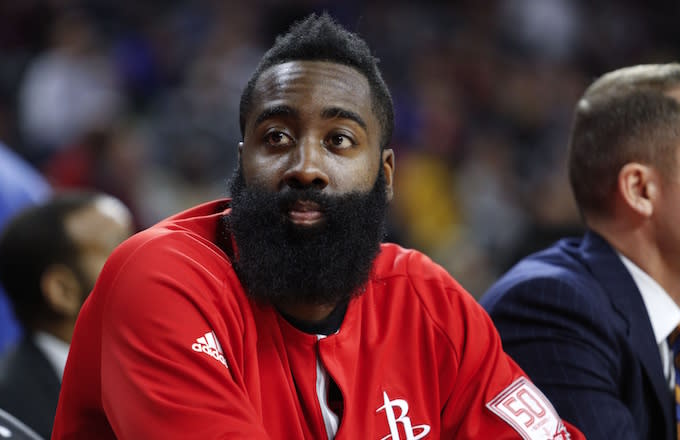 James Harden's mother Monja Willis goes everywhere her son goes. When Harden was drafted by the Thunder with the third overall pick in the 2009 NBA Draft, she went to Oklahoma City. When he was traded to the Rockets three years later, Monja joined him in Houston. According to Lee Jenkins of Sports Illustrated, Willis kept a framed note with her at every stop.
The note is from a 12-year-old James, who not only asked his mom for "a couple of dollars," but advised her to keep the piece of paper because "Imma be a star."
Fifteen years later, Harden is a star. He's one of the top players in the league, with four NBA All-Star selections and a 2012 Sixth Man of the Year award already on his young resume. Now, that note serves as the inspiration behind the first colorway of his first signature shoe from his 13-year, $200 million deal with Adidas. Within the first few hours, Harden's "Imma be a star" edition was sold out.
Maybe you don't believe in the idea of speaking things into existence, but Harden is living proof that it is definitely possible.
Source: www.complex.com