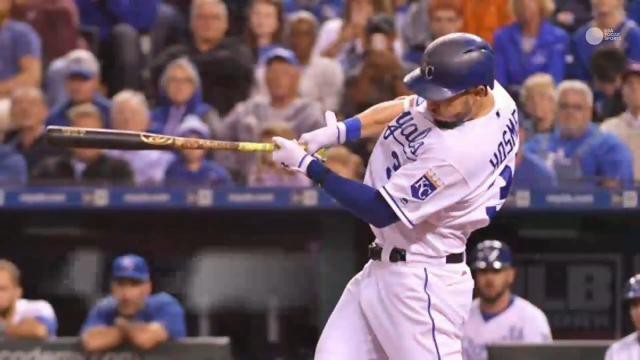 Image copyright: USA Today
Spring training is in full bloom with live game being played in Florida and Arizona.
USA TODAY Sports looks at the burning question each AL team faces and players to watch as the 2018 season approaches.
The AL East:
Baltimore Orioles
Prospect to watch: OF Austin Hays, 22, hit 33 home runs with a .317 batting average in a breakout season that started at high Class A and ended in the majors. He'll challenge for a major league spot in the spring.
Notable spring face: C Chance Sisco, a left-handed hitting catcher, enters spring training with an opportunity to make Baltimore's opening-day roster. Caleb Joseph currently stands as the Orioles starter, but despite a career year last season, the veteran doesn't offer the same kind of offensive ability as the rookie. Sisco played in 10 games in 2017 and got six hits — two were homers — in 18 at-bats. If Joseph wins the starting job, Sisco will be fighting with recently acquired Andrew Susac and career minor leaguer Austin Wynns to be the backup catcher.
Burning question: What does Baltimore do about its rotation?
Baltimore has three locks to make the rotation in Dylan Bundy, Kevin Gausman and Andrew Cashner, but Bundy struggled down the stretch after a strong start and Gausman is coming off the worst season of his career.
The team re-signed former ace Chris Tillman. He is coming off a 7.84 ERA but also shoulder issues last season. Baltimore has Miguel Castro, who has spent most of his career as a reliever. Alec Asher, Gabriel Ynoa and Mike Wright have all struggled adjusting to the major leagues in the past but will try to take the next step. The Orioles are also hoping top prospect Hunter Harvey is finally healthy enough.
Boston Red Sox
Prospect to watch: 3B Michael Chavis, 22, hit 31 home runs in 2017 and has power to all fields, but holes in his swing can be exploited. His batting average potential is in question because of his swing path, and he struggles against breaking balls. He will likely return to Class AA.
Notable spring face: 3B Rafael Devers: After making his major league debut in August last season, Devers, a consensus top five prospect, was a huge boost to a Boston lineup that lacked power all year. In 58 games, the third baseman outproduced Pablo Sandoval with an .819 OPS, which finished second on the team among qualified hitters.
The big question with Devers is his glove, as a full major league season could expose his defensive weaknesses. However, his offensive talent is storng, and now that Boston has reached agreement with outfielder J.D. Martinez, we know Devers will have great lineup protection.
Burning question: Who can set up Craig Kimbrell?
After Kimbrell the closer, the Red Sox bullpen was inconsistent. Boston is hoping Carson Smith and Tyler Thornburg, who have combined for eight innings in three full years because of injuries, are finally healthy enough to contribute late in games.
Boston's bullpen also features middle relievers Matt Barnes, Joe Kelly and Heath Hembree, who each had inconsistent performances in high leverage situations. If Smith and Thornburg can pitch like they did before coming to Boston, or any of the middle relievers is able to take the next step, then the Red Sox bullpen could be a strength.
New York Yankees
Prospect to watch: RHP Chance Adams posted a sub-3.00 ERA in three of four months at Class AAA and is on the verge of the majors. His fastball and slider are both strikeout offerings, and he uses similar arm speed to add deception to his changeup. The 23-year-old can spot his pitches to all quadrants.
Notable spring face: The Yankees' trade for OF Giancarlo Stanton was the most high-profile move of the offseason, as he joins Aaron Judge and Gary Sanchez to create a fearsome middle of the order.
While Stanton will likely switch off with Judge between right field and designated hitter, he may have to learn how to play left to give manager Aaron Boone the ability to consistently play his two power hitters in the lineup.
The move to the AL should give Stanton a better opportunity to stay healthy, as he has a recent injury history despite playing in all but three games last year.
Burning question: Who are the opening day second and third basemen?
Todd Frazier, Chase Headley and Starlin Castro are gone. Brandon Drury, who can play third or second, has been added. Miguel Andujar, a 22-year-old rookie who has eight big-league plate appearances, could win the third-base job. But he hit .315 with 16 homers and 82 RBI in the minors last season.
At second, Gleyber Torres will have a chance to win the job after missing most of last year with an elbow injury. Ever since the Yankees acquired Torres from the Cubs in 2016, he has been the best prospect in a revamped farm system, and he will have a chance to prove his two-way talent. Drury could be the starter at either position, or back up both. Possible fill-ins: Drury, Ronald Torreyes, Tyler Wade, Danny Espinosa, Jace Peterson.
Tampa Bay Rays
Prospect to watch: SS Willy Adames, 22, hit .277 with double-figure home runs and steals at Class AAA. He strikes out a lot but profiles well for batting average and has plus range.
Notable spring face: Kevin Kiermaier has quietly been one of the best at his position in baseball over the past several seasons. He won Gold Glove awards in 2015 and 2016, and his 2017 campaign was interrupted by a hip injury that caused him to miss two months. But he managed to hit a career-high 15 homers and steal 16 bases to go along with his usual spectacular defense. At 27, he's entering his prime and could be an All-Star in 2018 if he stays healthy.
Burning question: How will the Rays replace Longoria?
For the first time in a decade, Tampa Bay won't have Evan Longoria as their regular third baseman. While it will be difficult to replace Longoria's production, the Rays have two former Giants who could slide into the hot corner on opening day.
Matt Duffy, 27, missed all of 2017 with a heel injury, is the favorite to win the third-base job. However, if he struggles to return from his injury, 22-year-old prospect Christian Arroyo, whom the Rays acquired for Longoria, could earn the job with a strong spring.
Toronto Blue Jays
Prospect to watch: OF Anthony Alford, 23, is a premium athlete with good plate discipline (career .375 on-base percentage). Alford is a top-of-the-order guy who should steal loads of bases, but his natural strength should elevate his gap power into home run pop. He will likely start at Class AAA and could be a big-league factor at some point this season. He got his first taste in Toronto for four games in 2017.
Notable spring faces: OF Randal Grichuk and 2B-SS Aledmys Diaz: Tasked with replacing Jose Bautista, the Blue Jays acquired Grichuk, who had similar production as Bautista in 35 fewer games played last season. As for Diaz, Toronto is hoping he can regain his 2016 form that earned him a top-five finish in rookie of the year voting.
Last year Diaz struggled mightily as the Cardinals starting shortstop, ultimately losing his job and getting demoted to AAA in June.
However, Diaz isn't guaranteed any playing time, as the Blue Jays have a crowded infield full of talent. If both players can perform to their potential, Toronto's lineup becomes a lot tougher for pitchers to face.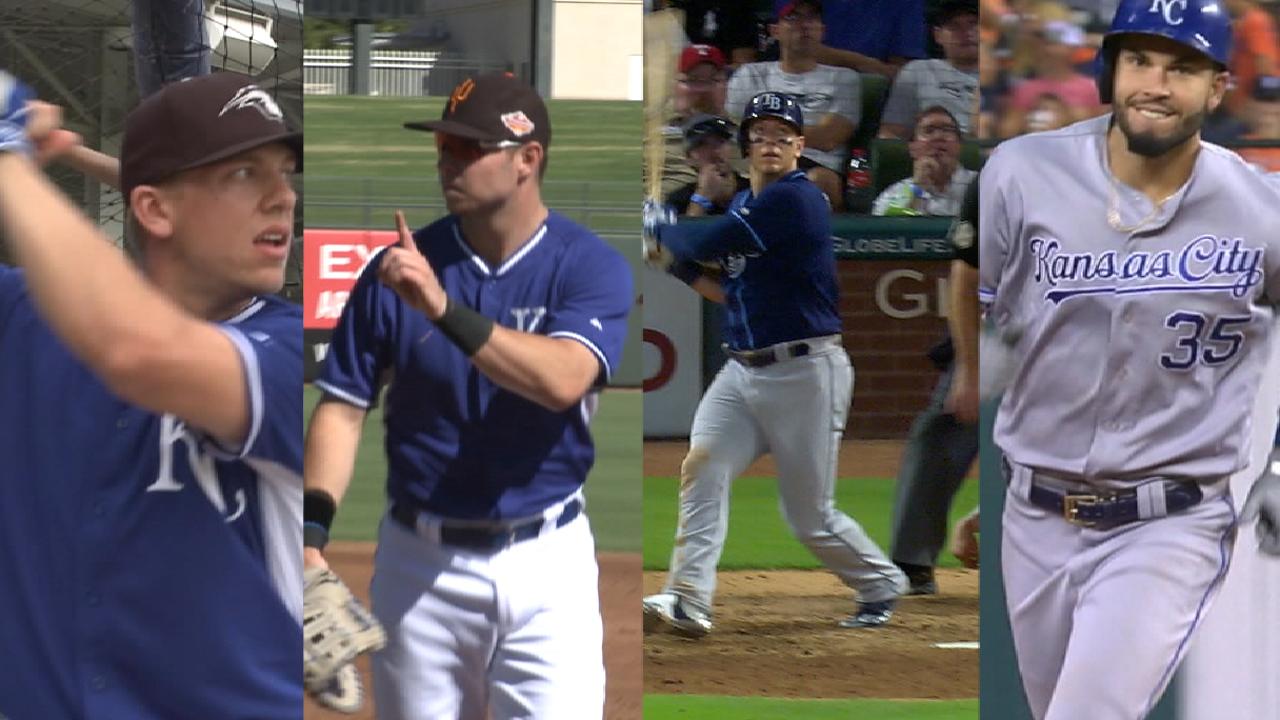 Burning question: What will the middle infield look like?
Josh Donaldson and Justin Smoak seem set at the corner-infield positions, but the middle infield is up for grabs. Troy Tulowitzki is the favorite at shortstop, but the veteran played 66 games last season and has played 100 games twice since 2014.
At second base, Devon Travis won the job last year, but he, too, had injuries that held him to 50 games. To help combat this, Toronto acquired Yangervis Solarte, a reliable veteran, and Diaz, the former rookie of the year candidate looking for a bounce-back season.
SOurce: https://www.usatoday.com/story/sports/mlb/2018/03/02/al-east-one-burning-question-facing-every-team/386823002/