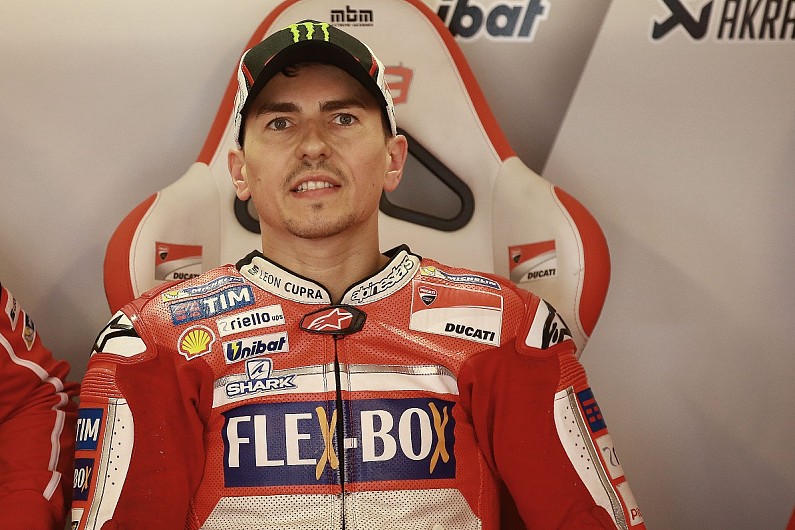 Jorge Lorenzo put his worst-ever MotoGP qualifying position down to a 'poor feeling' in Q1 at Assen, and said he was a victim of the 2017 series' sheer competitiveness.
Lorenzo will start 21st for the Dutch TT on Sunday, having struggled with his Ducati on the wet track in the opening qualifying segment.
He said he was particularly uncomfortable with the Michelin wet tyres in the level of water that featured in Q1, and would have fared better on the drier track of Q2.
"Without a doubt if we look at the result it was a disaster," Lorenzo said.
"At the right moment, at the important point, is when I felt worst.
"It started to rain very heavily in Q1.
"There was no grip, it felt like an ice rink and the rear tyre was very hard.
"If I could have got to Q2, with less water, it would have gone better.
"With less water I would have been in the top five."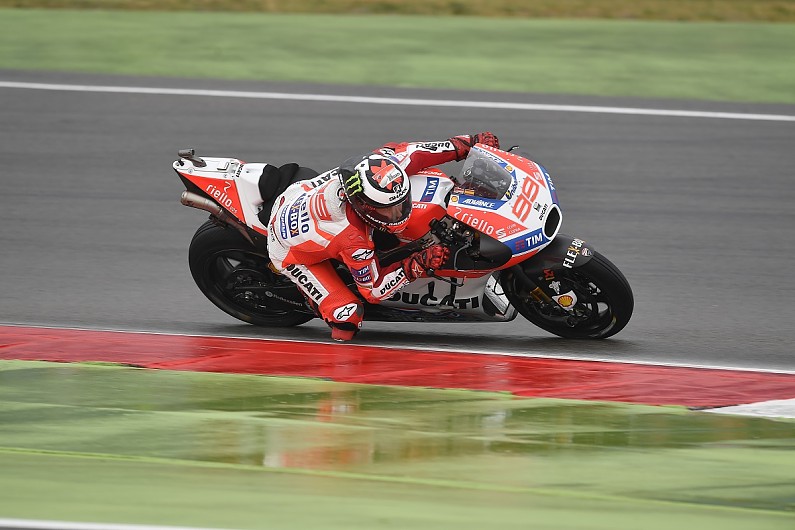 Lorenzo ended up in Q1 as he had only been 14th on combined practice time, 1.393 seconds off the pace set by his Yamaha replacement Maverick Vinales.
He was 1.293s slower than Q1 leader Scott Redding in qualifying, and said the closeness of the current field meant relatively small problems had huge effects on positions.
"Seven years ago if we finished just one second from the first one, we were fifth," said Lorenzo.
"Now if the bike doesn't feel great, we are one second from the top riders and you are in 20th.
"A rider can be second, and one or two weeks later the second bike from the back."
Though Lorenzo has struggled for pace in the wet in recent years, he insisted he had not become incapable of good form in the rain.
"Most of the time when I feel good in the wet, I'm competitive," he said.
"When I don't have grip, I don't feel good."
PEDROSA ALSO STRUGGLES ON MICHELIN WET
Dani Pedrosa reported a similar lack of affinity with the Michelin wet as he struggled to the slowest time in Q2, 3.482s away from polesitter Johann Zarco.
"We worked on the bike on the tyres, on my riding, but we couldn't get the temperature of the rubber to exceed 30 degrees, which is something surprising when you consider we're talking about wet tyres," he said.
"Either the tyres are too hard or I am too light.
"It was clear today I was not on an equal footing with the others.
"I don't think anyone today would say my weight was an advantage."
Source: www.autosport.com