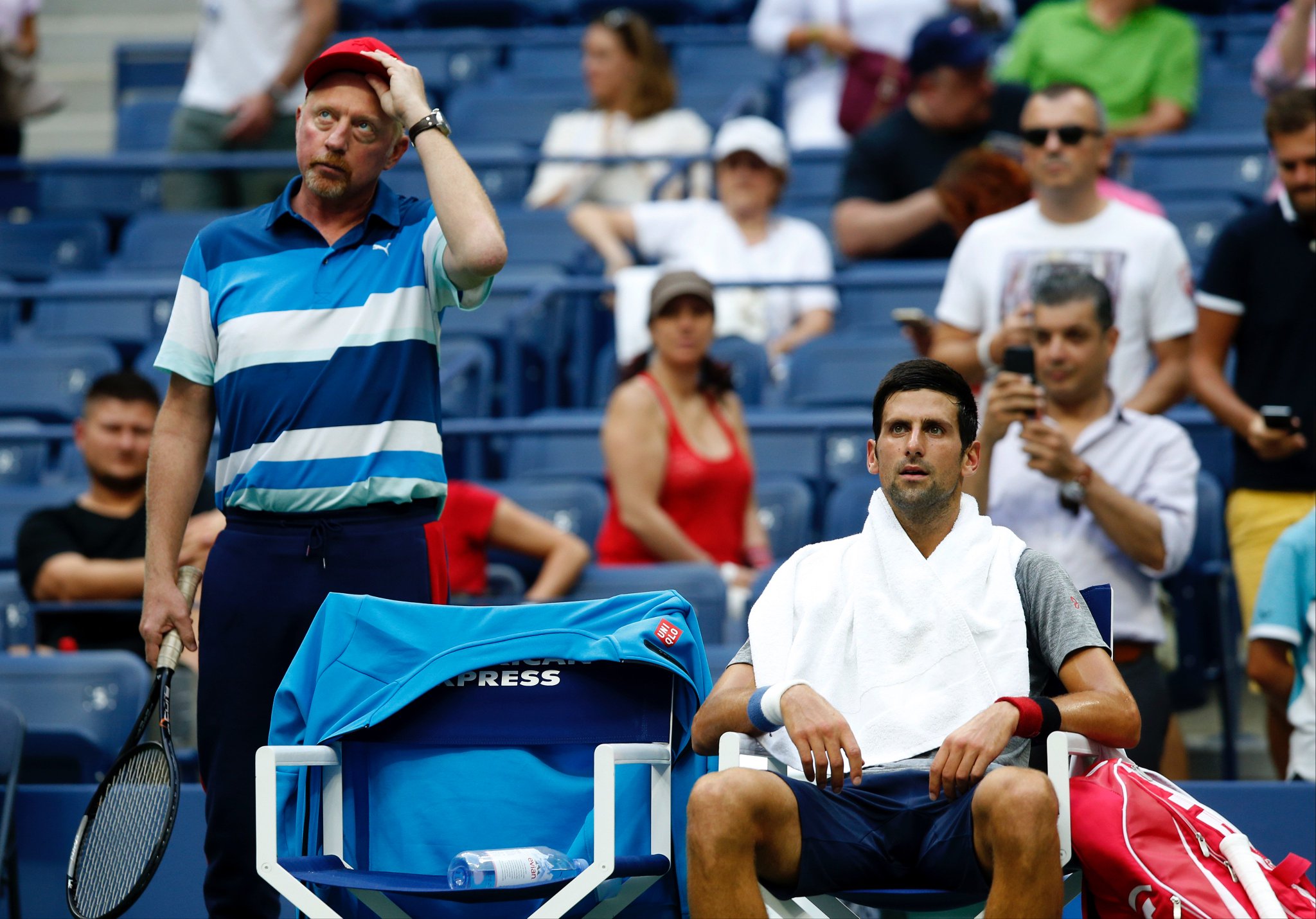 Andy Murray took the No. 1 ranking from Novak Djokovic at the Paris Masters earlier this month, and he cemented his status as the world's best player this past weekend when he defeated the Serb in straight sets to win the ATP Finals.
After losing back-to-back matches to Kei Nishikori and Juan Martin del Potro at the U.S. Open and Davis Cup semifinals, respectively, Murray won ­­­26 straight matches to end the season. Djokovic, meanwhile, saw his level drop significantly after winning the French Open in June.
How did Murray leapfrog Djokovic? And why did the 12-time Grand Slam champion win just one title after his triumph at Roland Garros?
Boris Becker, Djokovic's coach, has a theory.
"He didn't have any opponents anymore," Becker told CNN. "His time was with [Rafael] Nadal, with [Roger] Federer. Andy was always the fourth guy. So he lost a little bit of his opponents. Murray is showing something he hasn't shown before."
Nadal and Federer were far from themselves in 2016. The Swiss played just 28 matches—he didn't win a title for the first time since 2000—and ended his season in July to rehab from knee surgery. The Spaniard won two titles, but didn't make it past the fourth round at a Grand Slam. He cut his season short in October, skipping the Paris Masters and the ATP World Tour Finals, to recover from a left wrist injury.
Both players expect to be fully healthy and ready for the 2017 season, but it's hard to fathom that they'll ever be the dominant forces they once were, let alone consistent Top 4 players.
Djokovic's second-half swoon aside, Becker believes in his player as much as ever.
"Novak is a competitor at heart," Becker told CNN. "If I have one guy who has to play for my life, I would pick Djokovic. That's how much I trust him."
The six-time Grand Slam champion also intimated that Djokovic's loss to Murray in London could end up being a positive moving forward.
"This could potentially be a turnaround for Novak Djokovic's 2017," he said. "As much as this loss is going to hurt him, it's probably going to inspire him to be re-motivated, re-energized for next year. Maybe it was a good thing in the end."
Murray won nine titles in 2016—including three Masters, Wimbledon, a gold medal and the year-end championships—and posted an incredible 78-9 record.
Source: www.tennis.com