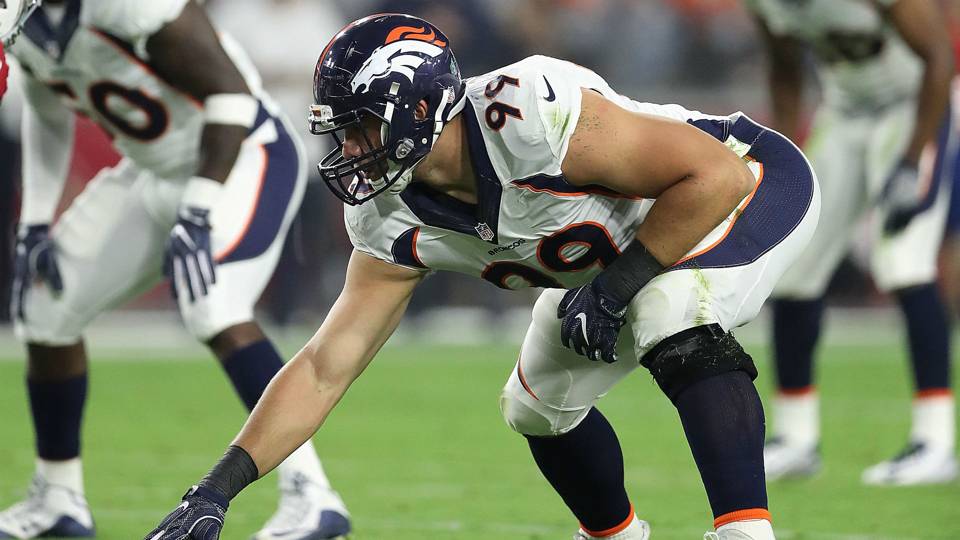 Image copyright: Sporting News
Denver Broncos defensive end Adam Gotsis was arrested in Atlanta on March 7 on a rape charge for an alleged incident that occurred in 2013, when Gotsis was a student at Georgia Tech.
The woman reported the incident to Atlanta police on Feb. 1, and police secured a warrant for Gotsis' arrest on March 7, according to an incident report obtained by USA TODAY Sports. He turned himself in to police that day. Gotsis' arrest was first reported by The Denver Post.
According to the incident report, the woman told police she met Gotsis through mutual friends at a party on March 9, 2013. She has accused him of raping her at his home following that party.
The Broncos issued a statement Monday in which the team said it had been recently made aware of the rape investigation, and that it informed the NFL of Gotsis' arrest. The league office handles investigations and discipline for off-field issues, including sexual assault.
"Our organization was aware of his arrest on March 7, and it is our understanding that no determination has been made at this time as to whether any charges will be filed. The Broncos take an accusation of this nature very seriously and will continue to closely monitor the legal proceedings," the statement said.
The Broncos drafted Gotsis, a native of Melbourne, Australia, with a second-round pick in 2016. He started 13 games for the Broncos last season.
Source: https://www.usatoday.com/story/sports/nfl/broncos/2018/03/12/adam-gotsis-arrested-rape-denver-broncos-georgia-tech/417979002/