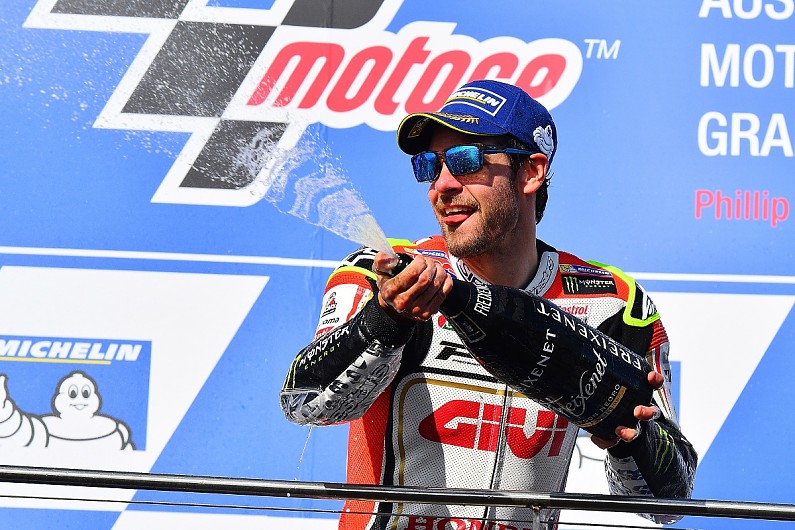 Cal Crutchlow does not believe his breakthrough 2016 that included two wins was his best season in MotoGP.
The LCR Honda rider became the first Briton to win a premier class race since Barry Sheene in 1981 when he triumphed in the Czech Grand Prix at Brno, then won again at Phillip Island in October.
Crutchlow also took pole for his home race at Silverstone, where he finished second, and another podium at the Sachsenring on his way to seventh in the standings.
However he does not believe that eclipses his performances with Tech3 Yamaha between 2011-13.
"It was a good season of course, but I honestly don't think my best season as such," Crutchlow told Autosport.
"I think I'm happy enough with the way it went but I believe I had better years with Tech3.
"I missed the opportunities then to win but I'm glad I got them this year.
"I believe I could've won on the Tech3 but I never took the opportunities, or something happened on the day that wasn't on my side."
After finishing 12th in his first MotoGP season, Crutchlow claimed six podiums and two pole positions with Tech3 in 2012 and '13, finishing fifth in the championship in the latter.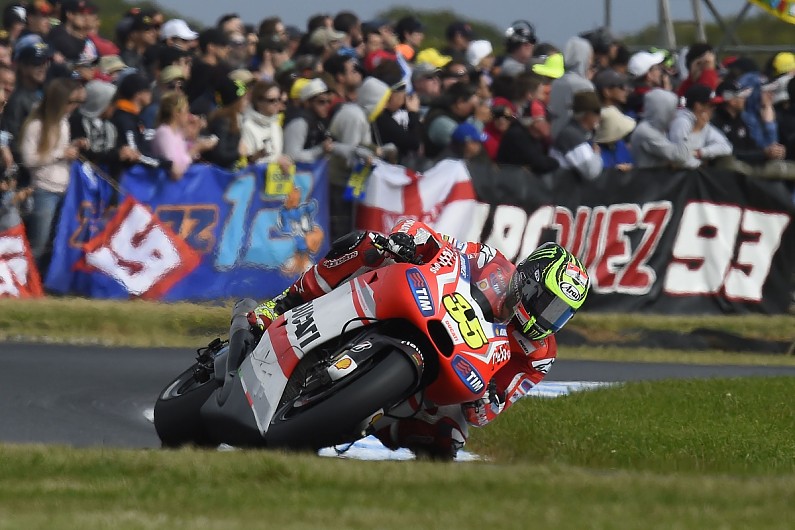 A factory opportunity with Ducati followed, and while he finished that single campaign in 13th place, Crutchlow also believes he rode well in 2014.
"I have to say my Ducati year was good," he said.
"I took a podium, I wasn't riding the best package at all and I was riding well, especially the second part of the year.
"I've had some great moments in my MotoGP career and I've enjoyed riding every single one of them.
"2015 was more difficult because the Honda package was difficult to understand.
"This year we started way off the pace but I understood the package more.
"Then I was able to be more competitive."
Source: www.autosport.com