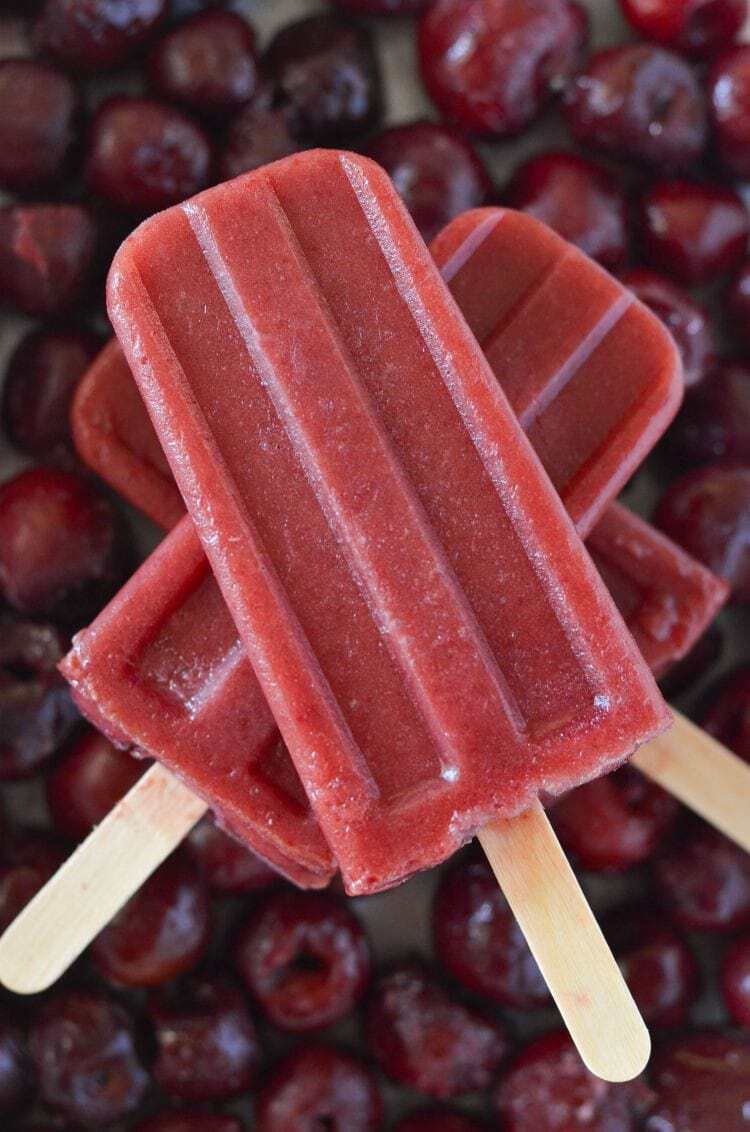 Makes 8 (3 1/2-ounce) ice pops
Kids love these sweet, cool and creamy homemade popsicles. You'll love how easy they are — just 3 ingredients! — and that you're not loading up on the sugar or artificial flavors and colors.
Ingredients:
1 cup (about 8 ounces) frozen unsweetened cherries, thawed
2/3 cup apple juice
2/3 cup vanilla soy yogurt or vanilla fat-free yogurt
Method:
Combine cherries and apple juice in a blender and blend until smooth. Add yogurt and blend just until combined. Pour mixture into 8 ice-pop molds, insert sticks and freeze until solid, about 4 hours. (You can also use small, freezable containers like 4-ounce plastic or paper cups or plastic champagne flutes as molds: Fill containers almost full and cover tops with foil, then make a small slit and insert ice-pop sticks or small bamboo skewers.) Dip bases of molds briefly in hot water to loosen and unmold.
Nutritional Info:
Per Serving: 30 calories (5 from fat), 7g carbohydrates, 1g protein.