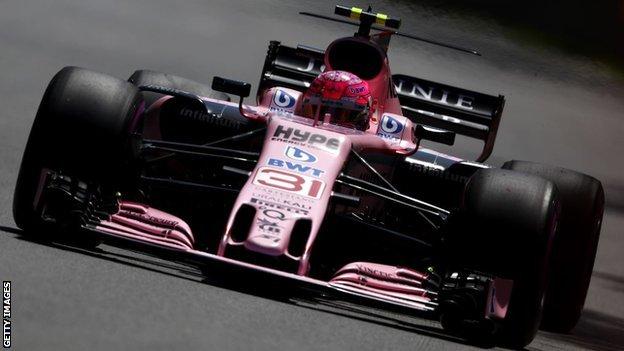 Thursday, 15 June
Force India co-owner Vijay Mallya is considering changing his team's name to make it more attractive to potential sponsors.
Williams set the fastest pit stop of the season at the Canadian Grand Prix, taking just 2.17 seconds to change the tyres of Lance Stroll's car.
Stroll secured his first points in Formula 1 by finishing ninth in Canada, the seventh race of his career. However, former world champion Jacques Villeneuve has said Stroll's season so far has been "one of the worst rookie performances in the history of Formula 1".
The broadcast of footage from the Formula 1 drivers' briefing at the Monaco GP is set to be a one-off, despite the positive reception it received. It was the first time viewers saw such a briefing since the 1990s.
Ferrari plan to test the 'shield' cockpit safety device during free practice for the British Grand Prix next month. 
McLaren chief executive Zak Brown says his team "can't keep doing this" after more engine problems denied Fernando Alonso a first top-10 finish of the season.
Sauber's Marcus Ericsson posted a picture of him on Twitter starting his day with a long bike ride. He said: "80km on the bike to start the day."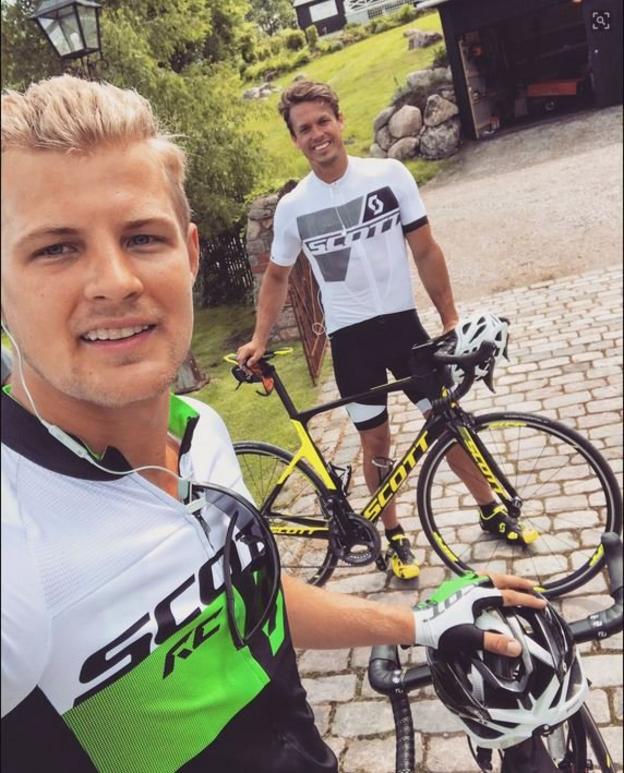 Marcus Ericsson (left) is yet to earn a point in the 2017 Drivers' Championship
Wednesday, 14 June
World champion Nico Rosberg has rejected talk of a return to Formula 1 after Mercedes boss Toto Wolff said he would not be surprised if the German made a comeback with Ferrari.
McLaren engine partner Honda says it is seeing progress on new Formula 1 engine specifications but does not understand why it is unable to transfer that to the track. (Autosport)
The Azerbaijan Grand Prix on 25 June is heading for a sell-out, with tickets bought in 57 countries. The number of foreign purchasers has doubled compared with 2016.
Mercedes engineers worked round the clock to diagnose what went wrong in Monaco after Lewis Hamilton and Valtteri Bottas failed to finish on the podium – the duo managed a one-two at the next grand prix in Canada.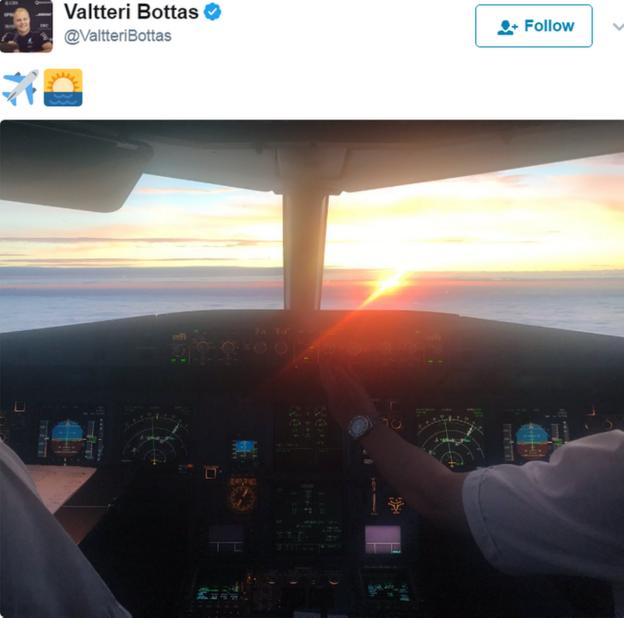 Flying high in the championship – but feet on the ground on the track – Valtteri Bottas could not resist taking this snap mid-flight
Tuesday, 13 June
McLaren are set to drop their current engine partners Honda and are edging towards a deal with Mercedes for next season. 
Eric Boullier, McLaren's racing director, described the latest engine failure at the Canadian Grand Prix as "gut-wrenching" and "absolutely not good enough"
Force India say they could change their team orders after controversy in the Canadian Grand Prix between Sergio Perez and Esteban Ocon.
Red Bull driver Max Verstappen says his 2017 Formula 1 season has been "crap" so far after his early retirement from second place in Canada.
And it seems McLaren aren't just having problems with their engines…

Monday, 12 June
Toro Rosso driver Daniil Kvyat has labelled Formula One a "stupid circus" after picking up two separate penalties for the same offence during the Canadian Grand Prix. 
Fernando Alonso says McLaren-Honda's straightline speed deficit to rival Formula 1 teams in the Canadian Grand Prix was "dangerous". 
Martin Brundle says McLaren are in crisis as team chief Zak Brown hints that a Honda divorce is edging closer after the latest engine failure at the Canadian GP.
Mercedes boss Toto Wolff would not be surprised if world champion Nico Rosberg makes a Formula 1 comeback with Ferrari.
Renault have ruled out a major engine upgrade for the next race in Azerbaijan and will not introduce a big overhaul until next year.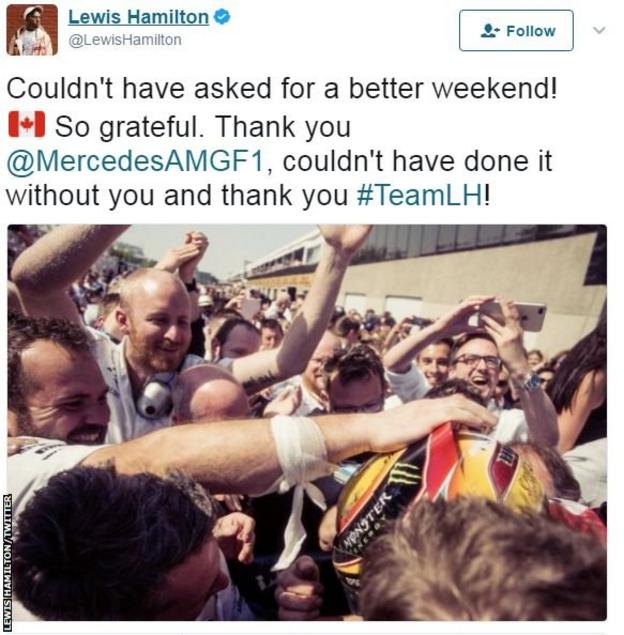 Source: www.bbc.com