Having two competitive teams going toe-to-toe gave the F1 championship a new lease of life, and if others join the party in 2018, it could be the most competitive season ever
One of the great things about the 2017 FIA Formula One World Championship season was that the signs were there from the outset, even during testing.
There was the Mercedes W08 EQ Power, all silver arrow elegance and long wheelbase, the evolution from previous models evident in its sleek lines, heavily revised aerodynamics and because of the new regulations, satisfyingly wider tyres.
And there was the Ferrari SF70, stubbier, purposeful, fast, with completely different aerodynamic sidepods and bodywork and its own unique stamp of thoroughbred toughness.
Another great thing was that the lap times that Sebastian Vettel and Kimi Raikkonen pumped in at Barcelona were kosher. Mercedes weren't sandbagging, and Ferrari's hugely promising speed didn't come from low-fuel runs when everyone else was on high-fuel race runs.
Mercedes really did have competition. At last!
Abu Dhabi Grand Prix – in pictures
Ferrari's massive improvement, masterminded by boffin-haired Matteo Binotto, had finally dragged the prancing horse into the rodeo ring as a genuine challenger, and that was the shot of adrenaline to F1's heart that the sport so sorely needed. To their eternal credit, Toto Wolff and Niki Lauda at Mercedes had let Lewis Hamilton and Nico Rosberg race, despite some moments of acrimony. But this was something else. There is nothing better for a sport than having the two biggest teams slogging it out, weekend after weekend.
And that, pretty much, is what we got from March at least through to October, when the hooves started falling off the Ferraris and their great challenge withered.
Right from the get-go, Vettel and Ferrari proved their intent with a shock victory in the season opener in Mebourne, when he beat the Mercedes of Lewis Hamilton and his new partner Valtteri Bottas by 9.9s. Think of a much-hyped boxing match where the reigning champion gets knocked down in the first round.
Ferrari ought to have won the race in 2016, but screwed up their strategy. This time they were dominant and all the alarm bells were sounding at Mercedes' chassis and engine camps in Brackley and Brixworth respectively. Ferrari had caught up thanks to the new aero and tyre rules, and Mercedes had a genuine fight on their hands.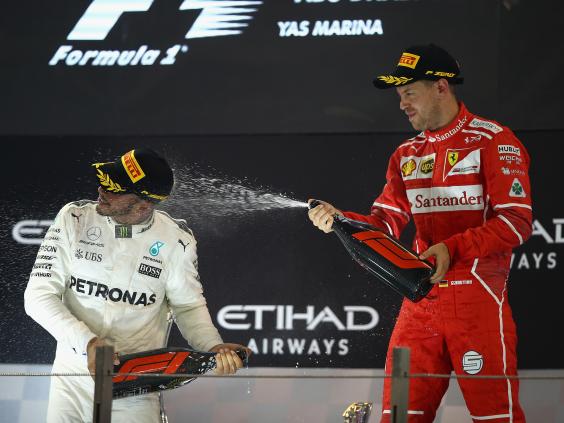 It soon became apparent that while the Ferrari worked well on pretty much every kind of track, the Mercedes didn't like low-grip surfaces and tight corners. Later, it would become fashionable for the team to refer to their car as a diva, and thereafter the season's development centred around finding her sweet spot and keeping her happy.
Hamilton hit back with a win in China, but Vettel beat him again in Bahrain. And for the first time in Russia, Hamilton failed to get as much out of his car as Bottas, and the Finn emerged as a contender by saving Mercedes' bacon with a narrow victory over Vettel as Hamilton struggled home fourth.
Hamilton put that right with a great triumph over Vettel in Spain, where he beat him fair and square after overtaking the Ferrari, but things were still close and Vettel remained at the top of the points table after dominating Monaco, where Hamilton again struggled to hone his car's set-up and, shockingly, limped home only seventh.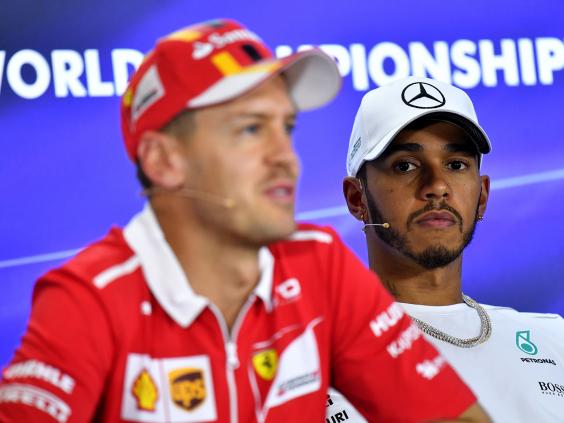 By that stage the season was looking like a Ferrarifest, and Hamilton desperately needed a win in Canada's sixth round. He got it, his sixth Canadian GP victory coming on the tenth anniversary of his maiden success there a decade earlier. But though it was Vettel's turn to battle through adversity, fighting back after a first-lap clash with Red Bull's Max Verstappen, his fourth place kept him 12 points ahead.
Then Baku changed much of the dynamic, showcasing the pressure that Vettel was under at a Ferrari that was demanding ever more success, when the German unaccountably lost his head and collided deliberately with his arch-rival while the Azerbaijan GP was running under the safety car. While he was pilloried in the media, he still kept the points lead after a loose headrest had cost Hamilton the win. That went to Red Bull's ever popular Daniel Ricciardo ahead of Bottas, who had to recover from early dramas with fellow Finn Raikkonen, and upstart Canadian rookie Lance Stroll who completed the podium in only his eighth appearance for Williams.
Hamilton quietly suggested that Vettel had disgraced himself, while a beaming Ricciardo admitted that he was giggling like a schoolboy on his slow-down lap.  Hamilton and Vettel most definitely were not.
Red Bull weren't quite back in the game yet, though, despite the ministrations of aero guru Adrian Newey. Bottas narrowly beat Vettel in Austria where Hamilton was again only fourth; Hamilton hammerered everyone on home soil at Silverstone, as Vettel slumped to a tyre-troubled seventh, but the German and his Finnish team-mate dominated in Hungary to send Ferrari into the summer break well in command. Vettel 202, Hamilton 188.
In some ways, Belgium marked a turning point. Mercedes were expected to dominate at the majestic Sa-Francorchamps circuit, but Vettel matched their speed in a tense race in which Hamilton's innate racer's cunning would play a pivotal role.
It seemed inevitable that the German would sail past the Englishman after stalking him mercilessly, but when his one main chance came on the 34th lap after a safety car period, Hamilton backed Vettel up at precisely the right moment. Vettel, in his faster Ferrari, got very, very close to the back of the Mercedes on the run down to Eau Rouge, but as Hamilton feathered his throttle Vettel got a mite too close, too soon, and had to lift momentarily. By ensuring thus that he could not be slipstreamed out of the lead as they climbed the Kemmel hill to Les Combes at the top of the circuit, Hamilton cemented a crucial triumph. Vettel 220, Hamilton 213.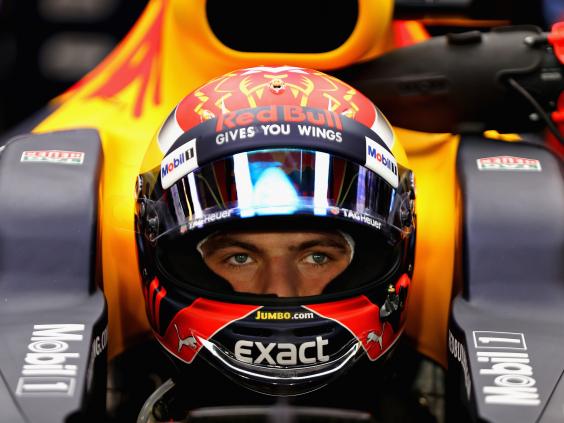 Mercedes thrashed Ferrari on their home ground, then Hamilton won his third race in a row after Vettel took out Verstappen and team-mate Raikkonen with a clumsy move at the start in Singapore. That was the start of the rot for Ferrari, as the Malaysian and Japanase races were also affected by turbo and spark plug unreliability that cost Vettel massively. Verstappen beat Hamilton in Malaysia but victories in Japan and the US set Hamilton up for his fight back to ninth after a first-lap collision with Vettel in Mexico, to secure his fourth title.
So what did we learn?
For sure Hamilton is a very cool customer who is in control of himself to the greatest extent yet in a remarkable career that saw him break Michael Schumacher's record for pole positions, and bring his win total to 62. And Vettel remains betrayed at times by his sense of entitlement that can lead him to misbehave the way he did in Baku. Yet their very different characters are part of the fascination of their duel and sets the sport up for a wonderful season in 2018 when, for the first time, two drivers will be fighting for their fifth title.
2017 also proved that Verstappen will be a major factor in the title fights as soon as his Red Bull gets a Renault engine that can fully match Mercedes and Ferrari. His wins in Malaysia, and especially Mexico, were textbook, and he's still only a tender 20 years old.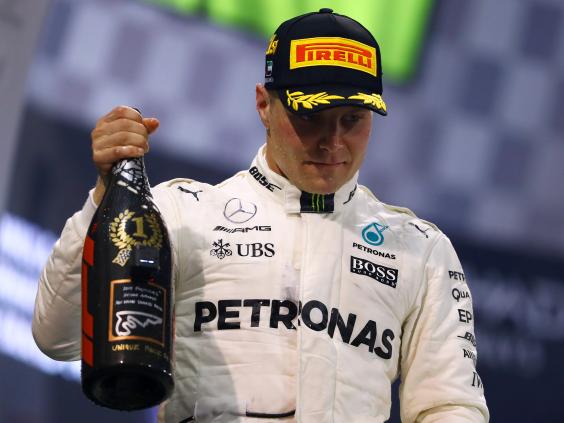 Bottas rose well to the occasion as the suddenly retired Nico Rosberg's replacement and scored those two early victories, but thereafter his season was patchy; at times promising, at others less so as he lacked aggression – just like Rosberg once did. But his victory under the most intense pressure from Hamilton in Abu Dhabi suggests that he could yet develop into a genuine contender. As will Ricciardo; he may lack that last ounce of speed that Verstappen can increasingly summon, but the Australian should never be written off, the way it is tempting to dismiss Raikkonen.
Other stars wait in the wings; Sergio Perez was mostly brilliant in 2017 fighting impressive sophomore team-mate Esteban Ocon at Force India; Nico Hulkenberg and Carlos Sainz were strong at Renault even if reliability was not. And when he gets a Renault engine to go into his excellent McLaren, Fernando Alonso will rise again and draw Stoffel Vandoorne with him. Deeper to the side of the stage, F2 champion Charles Leclerc will graduate next year, while young Britons George Russell and Lando Norris are moving closer and have shown well in F1 tests, as Alex Albon, Dan Ticktum, Callum Ilott and Jack Aitken have impressed elsewhere.
In their first season as owners, Liberty Media showed a willingness to experiment and to say maybe rather than the no of past administrations, but the acid tests will come when they help frame the pukka 2021 engine and chassis regulations, and seek to trim excessive Ferrari's share of the sport's income.
As a visually inert Abu Dhabi GP showed, cars need much less reliance on front wing performance and circuits need to flow in all sectors to facilitate overtaking. The ability of former technical chief Ross Brawn and his burgeoning crew at Liberty to massage such things for the better, while others also focus on social media, marketing and other previously ignored growth areas, will be one of the true indexes of the new owners' effectiveness in the post-Bernie Ecclestone era.
SOurce: www.independent.com