Image copyright: Pinterest
As a mom of one amazing eater (my daughter recently ordered salmon and steamed broccoli at a friend's birthday dinner, providing me with one of my proudest parenting moments) and one decidedly awful one, I'm always trying to find dishes that will appeal to them both. Seriously, she loves broccoli and peas, and it's a freaking miracle if he eats even one. So if you also have a child who's wary of vegetables, especially those that are the scariest shade of green, the following 12 kid-friendly recipes are here to help. From entrée dishes that sneak in a veggie to fun green drinks, these dishes prove that while it may not be easy being green, it can be more fun to eat that way.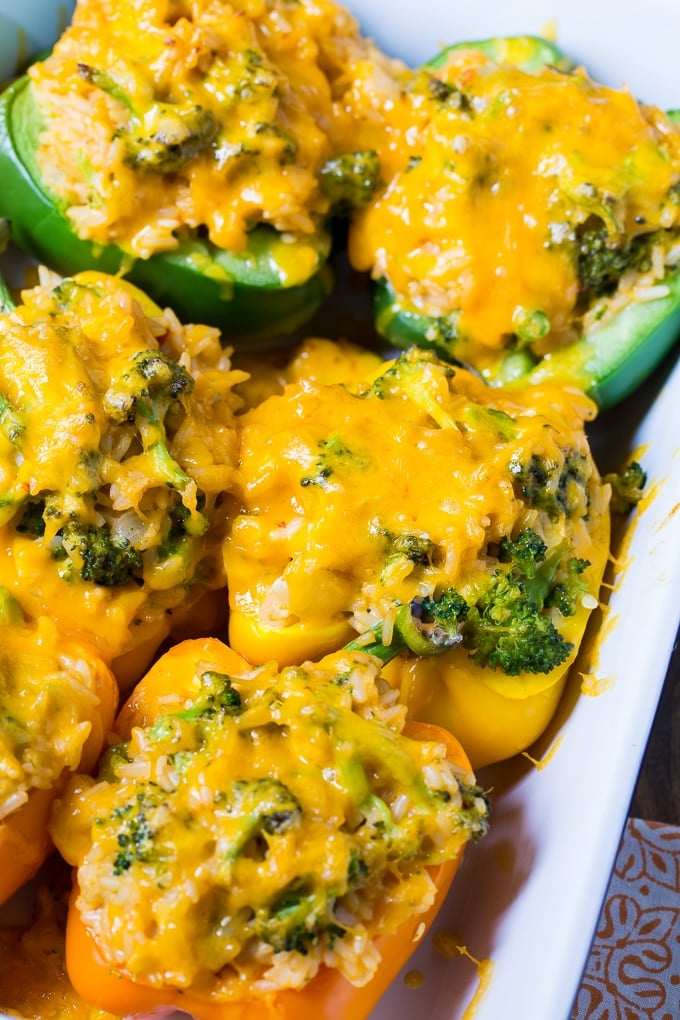 1
Broccoli and Cheese Stuffed Peppers
Stuff colorful bell peppers with a cheesy broccoli-and-rice filling in this yummy recipe from Spicy Southern Kitchen. You might even be able to get your kids to eat two types of green veggies in one sitting!
A Saucy Kitchen's green monster smoothie is packed full of kale, romaine, and parsley for you and mango and pineapple for the little ones. Win-win!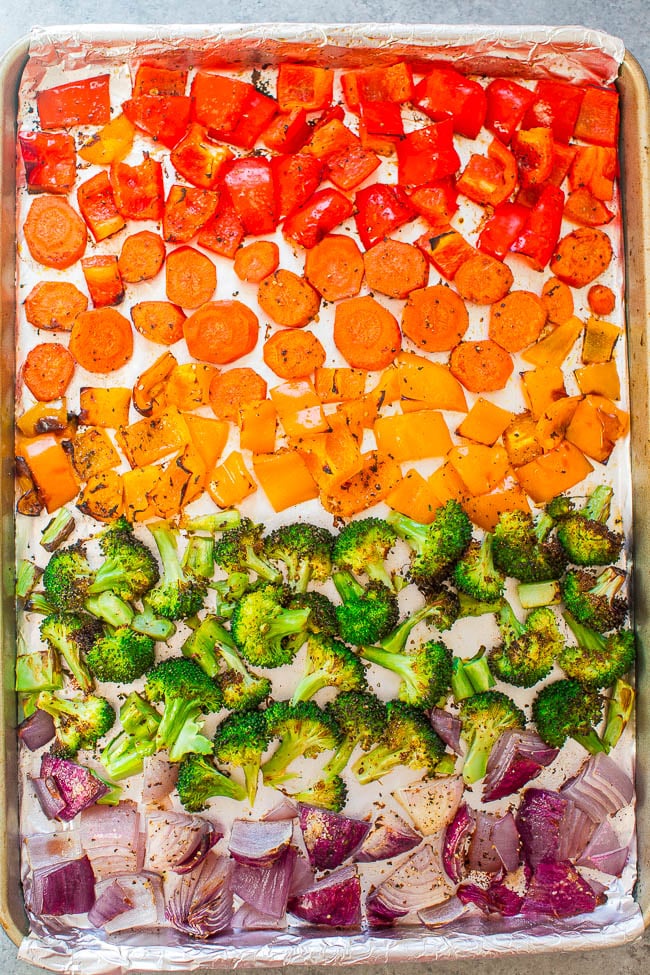 3
Rainbow Roasted Veggies
Even the pickiest eater couldn't resist Averie Cooks's rainbow roasted veggies. Chop up a colorful array of vegetables; toss them with olive oil, salt, and pepper; and roast.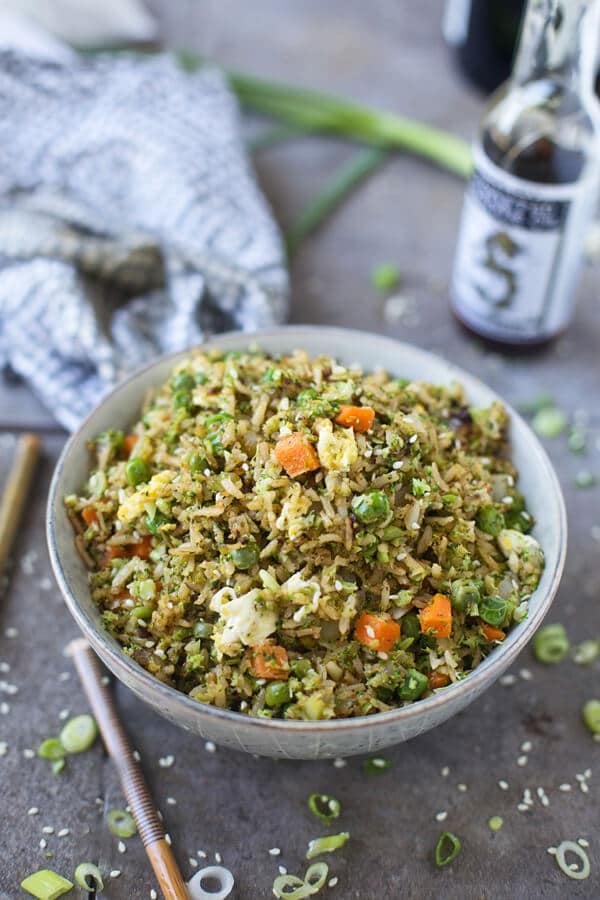 Cooking For Keeps's broccoli fried rice uses an equal amount of rice and broccoli chopped up so finely that it's almost indistinguishable from its carb-y counterpart. Sneaky and satisfying.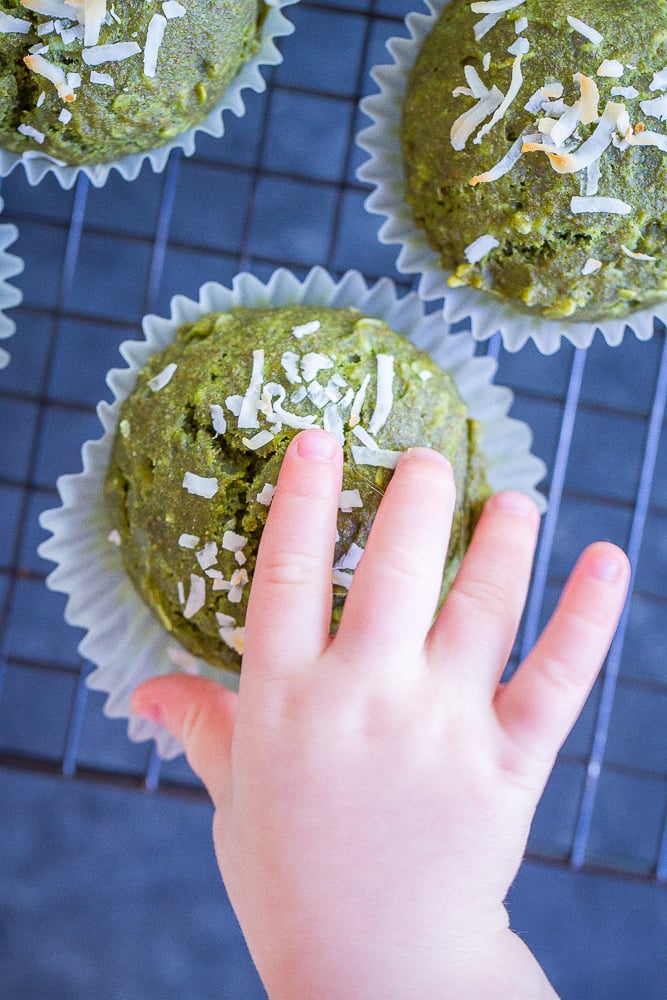 5
Coconut-Kale Green Muffins
Green muffins might not be your normal breakfast fare, but your kids will keep reaching for She Likes Food's healthy coconut-kale muffins. They're packed with three cups of kale, making them little nutritional powerhouses.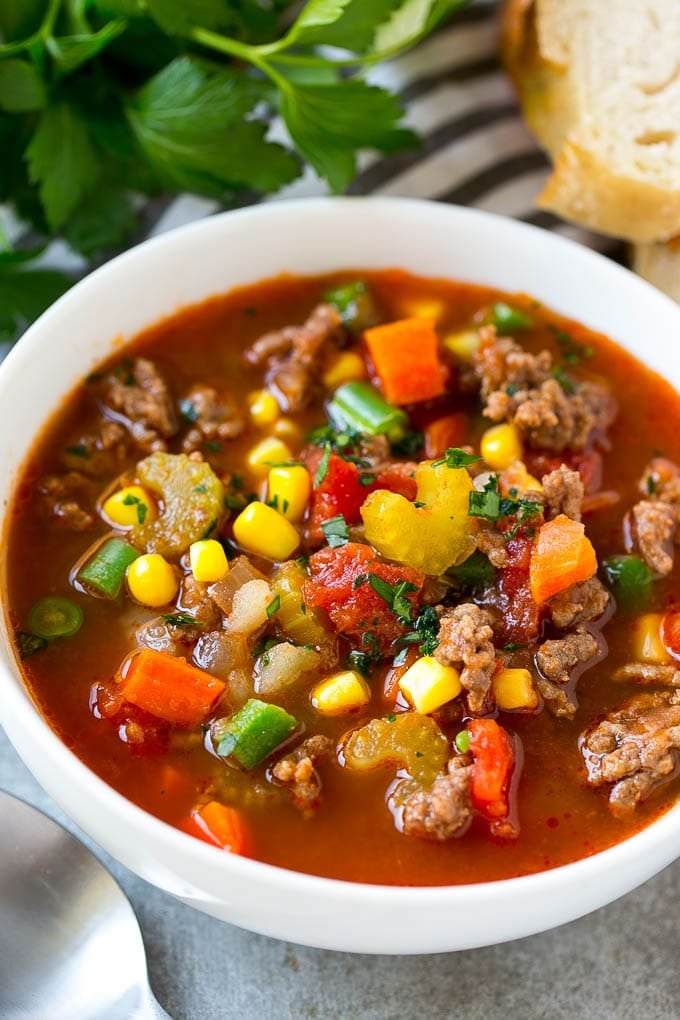 Nobody's saying no to Dinner at the Zoo's hamburger soup, which is made greener with the addition of green beans and celery.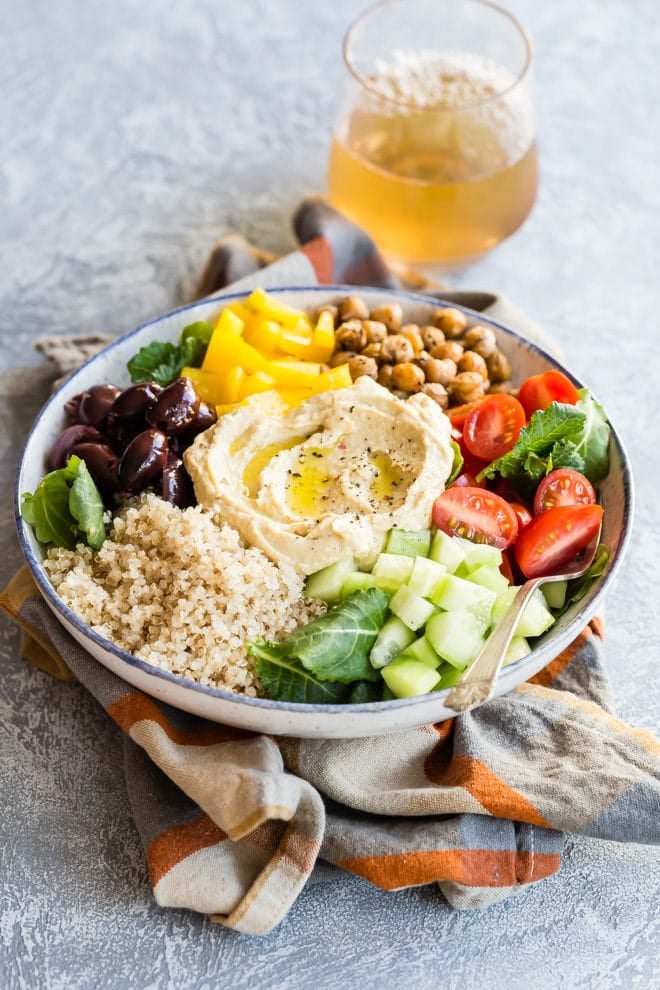 Culinary Hill's Mediterranean bowl can be customized with homemade hummus, or your kid's favorite store-bought brand, and an array of veggies of all colors.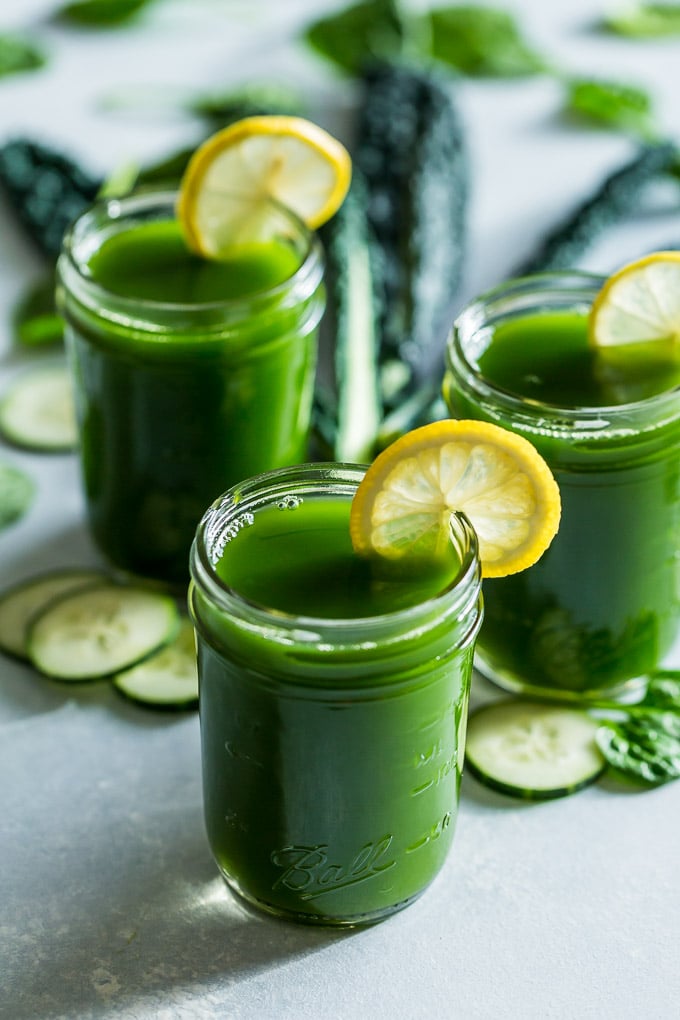 Green juice can be kid friendly, we promise, especially when it's this beautiful. Get Inspired Everyday's energizing green juice gets its lovely color from kale and cucumbers, and it's made sweeter with the addition of apple.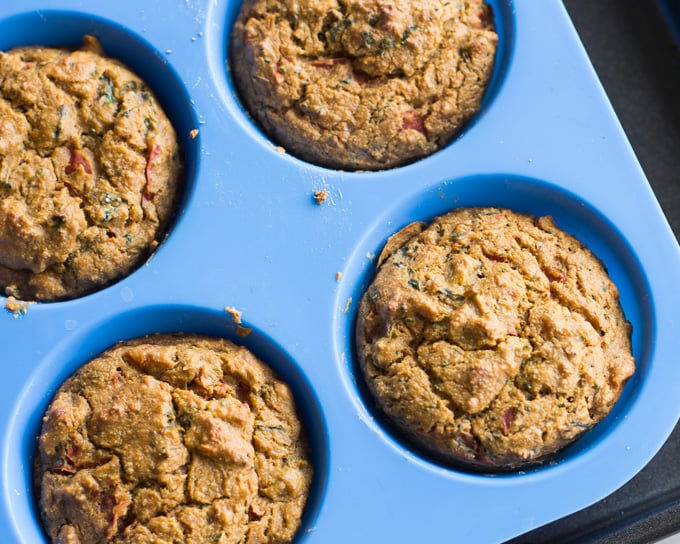 MJ & Hungryman's broccoli pizza muffins are the perfect way to sneak in some green to your kid's dinner. Made with old-fashioned oats, red bell pepper, broccoli, basil leaves, ricotta, and more, these savory treats are full of flavor and nutritional value.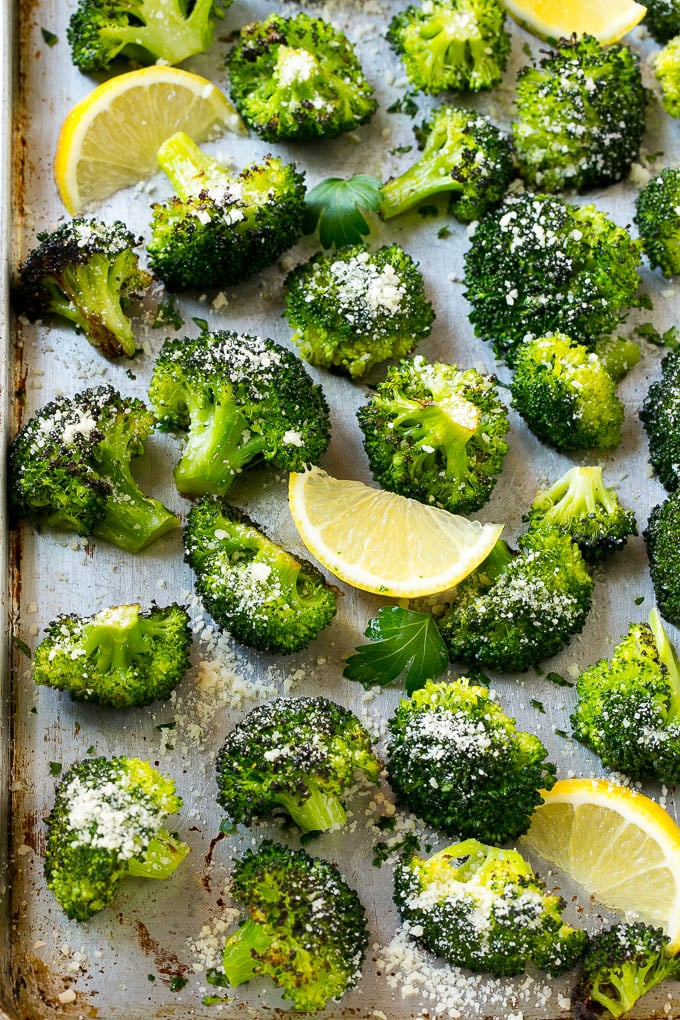 10
Parmesan-Roasted Broccoli
Give a broccoli hater a piece of Dinner at the Zoo's Parmesan-roasted broccoli, and we bet you'll have a convert on your hands. Roasting and adding cheese turns a dreaded veggie into a tasty treat.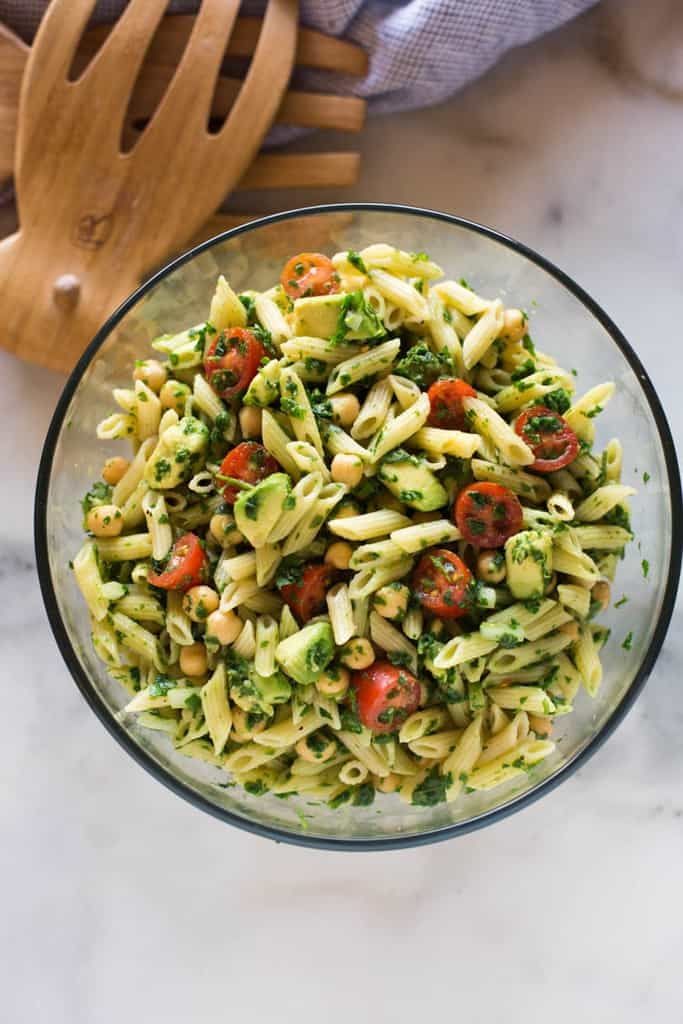 11
Spinach-Avocado Pasta Salad
Kids and pasta go together like peanut butter and jelly, so Tastes Better From Scratch's spinach-avocado pasta salad is sure to be a winner.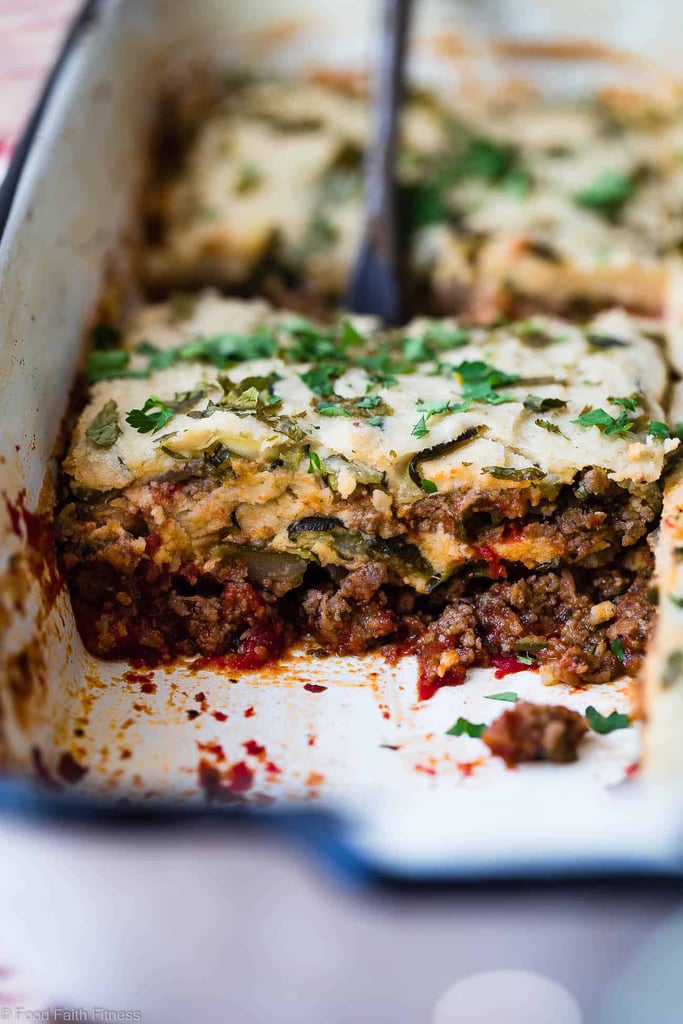 Low-carb and Paleo might not sound like kid-friendly fare, but Food Faith Fitness's zucchini lasagna will prove that they can be. Packed with ground beef and pork, this lasagna is so full of flavor, your family won't even miss the noodles.