All the pregnant ladies, all the pregnant ladies…

After Beyoncé announced last week she is pregnant with twins via an artistic maternity photo, in which she showcases her baby bump in lingerie and a veil amid a floral display, scores of people online rushed to parody the pic.

On Friday, Grey's Anatomy joined the run.

Ellen Pompeo, who is making her directorial debut by helming an episode of the show, pretending to direct pregnant co-star Camilla Luddington to spoof Beyoncé's maternity photo. The actress is expecting her first child. She posted a video of the parody, which was actually directed by co-star and frequent Grey's Anatomy director Debbie Allen.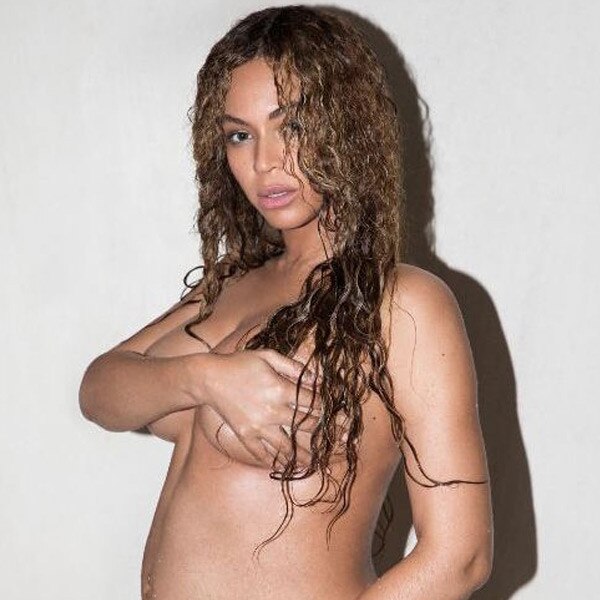 "This is amazing," Pompeo tells Luddington, who is getting her hair styled as she kneels in front of a flower display wearing a maroon bra and blue underwear. "You are pregnant at the same time as Beyoncé. When is that ever going to happen again, Camilla?"

"I just feel a little bit weird. Don't you think you're taking this directing thing too far?" Luddington asks, looking uncomfortable.

"No, you look amazing. You're glowing," Pompeo says. "Isn't she glowing?"

"Yes!" people around them reply.

"Okay, veil!" Pompeo orders.

A short black veil is then dumped on Luddington's head as she continues to look uncomfortable.

"Amazing!" Pompeo says. "Great! I love it."

The actress later wrote on Instagram, "We can't help but act a fool#welovebeyonce filmed and directed by @therealdebbieallen @camillaluddington@hairtheshaway #greysanatomy."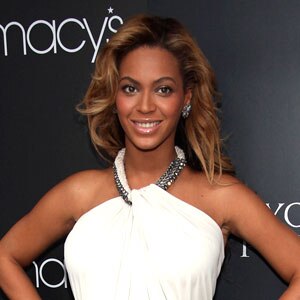 Luddington announced earlier Friday she is expecting a baby girl. Beyoncé has not revealed the sexes of her twins, although many fans have speculated that her lingerie colors in her maternity shoot may indicate she is pregnant with a boy and a girl.
Beyoncé's photo quickly became the most liked pic on Instagram, breaking a record held by Selena Gomez. Bey's pic is part of a larger maternity shoot. The singer released more of her pregnancy images a day later. Among them is a photo of her and husband Jay Z's 5-year-old daughter Blue Ivy leaning in to kiss her baby bump.