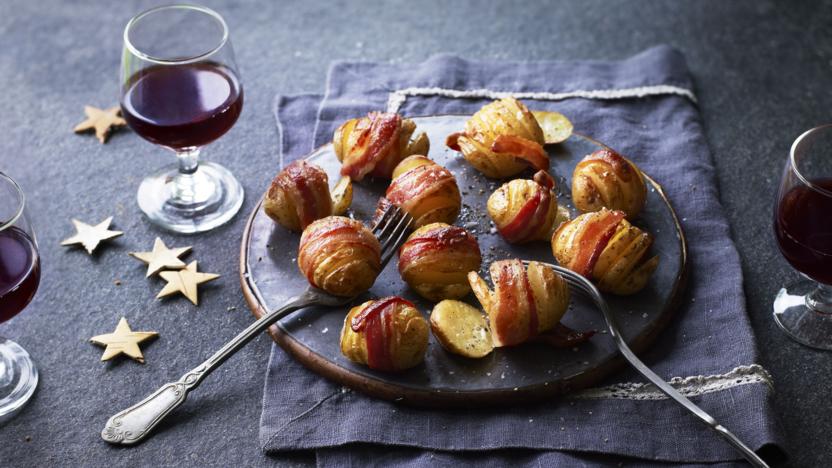 Transform baby potatoes into tasty canapés, just add bacon and black pepper.
Can you eat well for less this Christmas? Take the test
Ingredients
1kg/2lb 4oz small baby potatoes
300g/10½oz bacon rashers, each cut into 3 strips
freshly ground black pepper
Method
Preheat the oven to 200C/180C Fan/Gas 6

Cut narrow slices into the potatoes, but not all the way down to the base. Make the slices a little narrower than a pound coin.

Wrap each potato in half a rasher of bacon and place on a baking tray. Bake for 30-40 minutes, or until the potatoes are cooked through.
Recipe Tips
If you would like to make these vegetarian, season the potatoes with sea salt, freshly ground black pepper and a little finely chopped fresh rosemary and drizzle with a little olive oil before baking. Make sure the seasoning is pushed inside the slices.
SOurce: www.bbc.com