Stay cool in the summer with a refreshing blend of cherries, coconut water, cucumber and creamy avocado. For a sweeter smoothie, add 3 or 4 chopped pitted dates along with the other ingredients.
Ingredients:
1 cup pitted cherries
1/2 small cucumber, peeled and seeded
1/4 small avocado, peeled and pitted
1/2 cup coconut water
Method:
Combine cherries, coconut water, cucumber and avocado in a blender and blend until smooth. Pour into a tall glass.
Nutritional Info:
Per Serving: 210 calories (70 from fat), 8g total fat, 1.5g saturated fat, 130mg sodium, 35g carbohydrates, (8 g dietary fiber, 24g sugar), 4g protein.
Special Diets:
Dairy Free
Gluten Free
High Fiber
Low Sodium
Vegan
Vegetarian
Wheat Free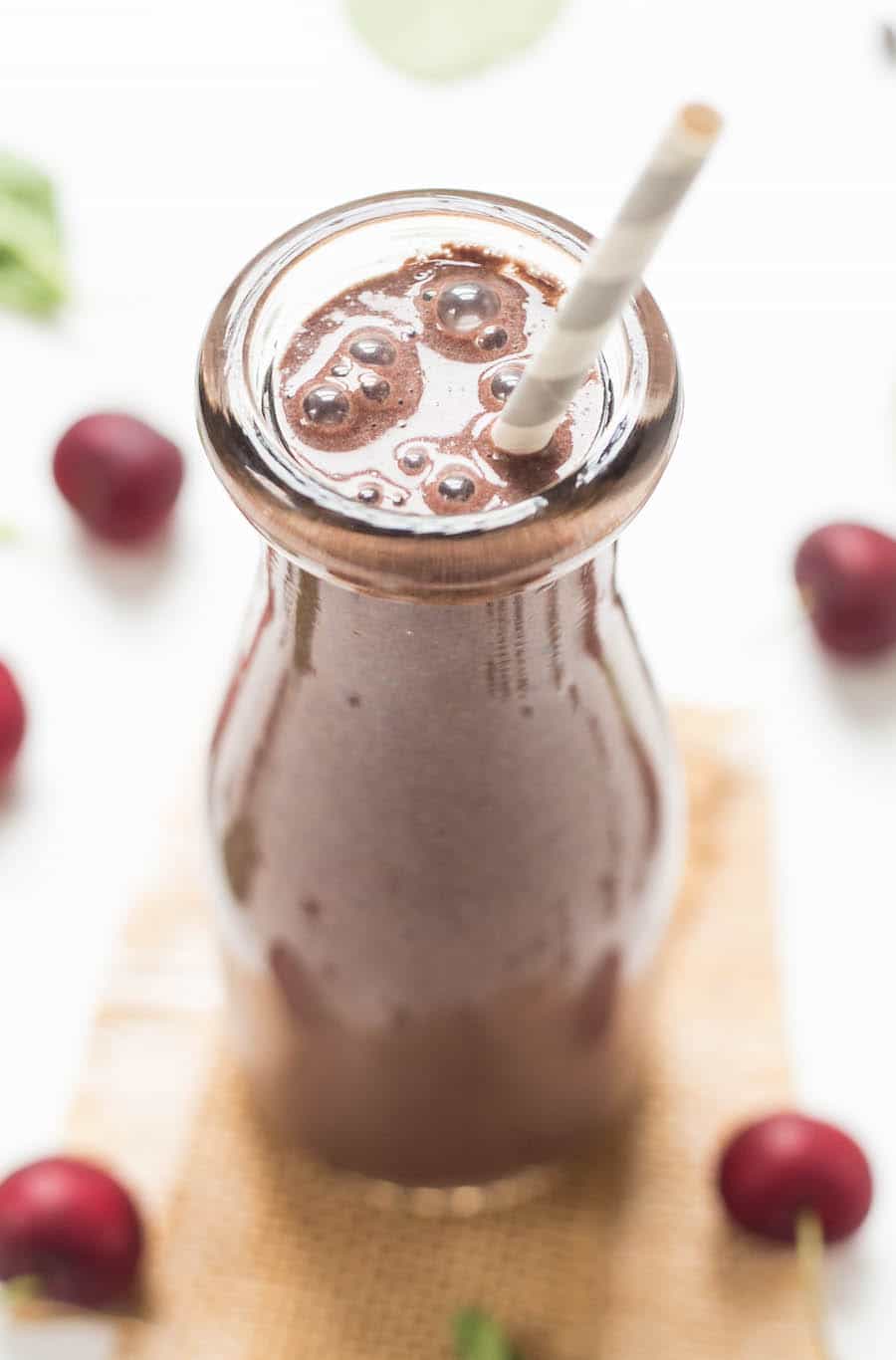 SOurce: www.pinchofyum.com