Jennifer Lopez looks ready to return to Las Vegas.
The seemingly ageless performer—she's actually 47—took to Instagram to share a risqué selfie that will definitely prove to fans she's ready to restart her All I Have residency in Sin City. Raising her shirt just enough to see some underboob and her toned abs, Lopez makes it clear she's been spending plenty of time hitting in the gym.
"Getting this mind and body ready for Vegas… #rehearsalflow #selfmotivate #AllIHave #February8 #jlovegas2017 #inalilpainrightnowcantlie #feelsgoodtho #letsgetit," she captionedthe racy photo.
J.Lo has gushed about using celebrity trainer Tracy Anderson to get her in tip-top shape, working out with the fitness guru about five days a week (but only on mornings of shows if she has them).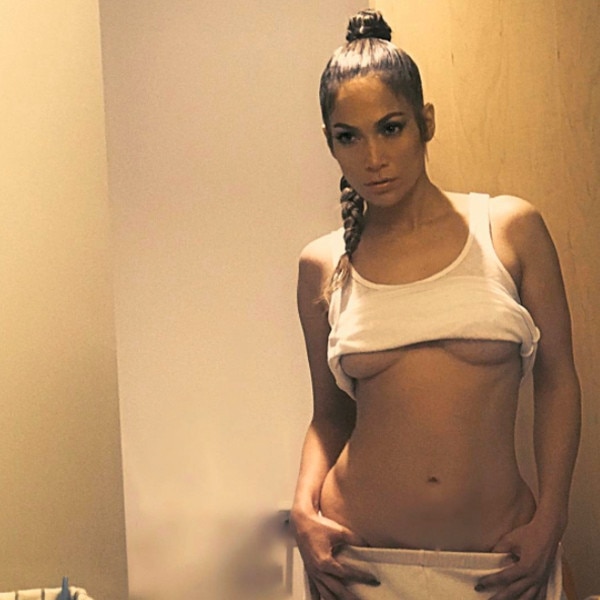 The "Jenny From the Block" singer also uses David Kirsch when she wants to switch it up, a tactic that always leaves her body guessing instead of getting used to a certain routine. But when she's not working with a trainer, J.Lo can be found dancing the night away with BFF Leah Remini.
Earlier this week the two attended a friend's birthday at L.A. nightclub El Floridita were they enjoyed one "big dance party." Also at the club was Lopez's ex, Beau "Casper" Smart, but a source told E! News there was nothing romantic going on between them.

"They are still friends though and talk from time and time again," the source shared. "They both will always care for each other because of the history they have."

Source : eonline.com