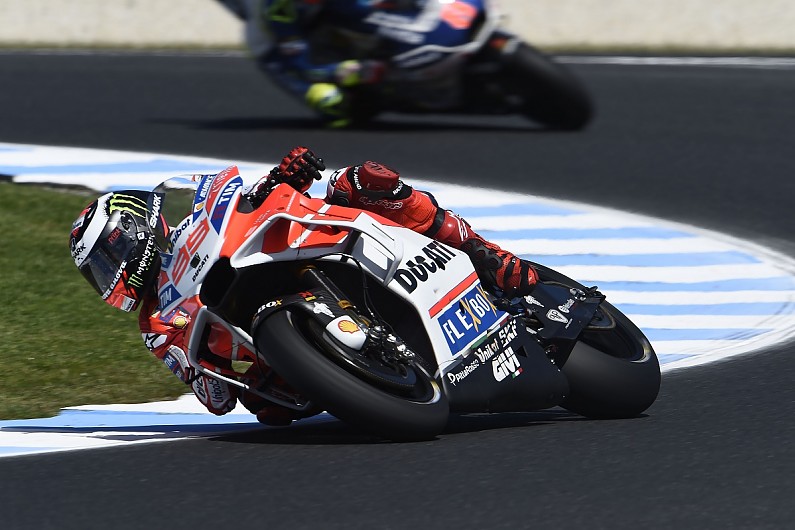 Jorge Lorenzo is considering reverting to the old Ducati fairing after struggling during Friday MotoGP practice at Phillip Island.
While Lorenzo was eighth and 11th in the two sessions, his title-contending team-mate Andrea Dovizioso finished in the top four in both.
Lorenzo has been using Ducati's new aero fairing since the championship's return from summer break at Brno.
But he is finding it problematic at Phillip Island wants to test the old version on Saturday, weather permitting.
"If we have time and the conditions are dry, probably we will try the normal fairing," said Lorenzo.
"The main issue is two problems, the rear grip and also the front contact.
"In all the corners, I miss front contact but that's why I need grip. It's quite the opposite [to what I have], and it's very difficult to find the balance.
"We tried to make the bike lower to create more stability but then in the corners it doesn't turn so will be difficult to find the compromises tomorrow.
"We have some ideas, also we still don't know if at this track the new fairing is more positive than negative."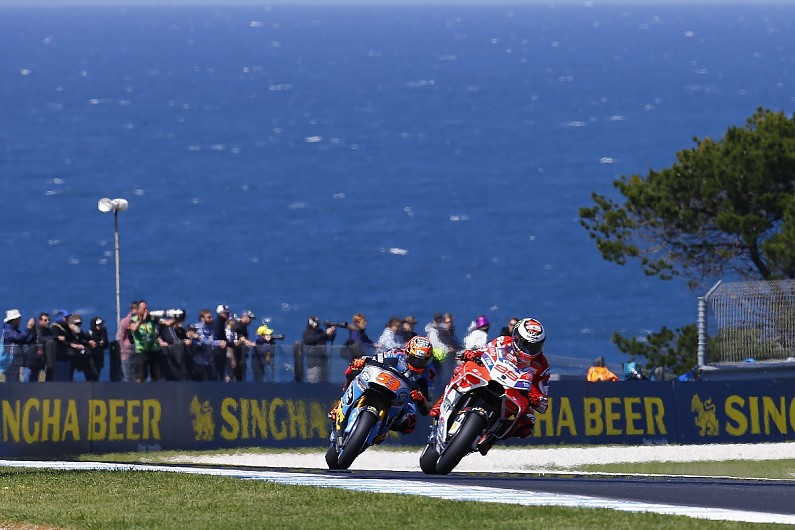 Lorenzo reckons the fact acceleration is not a crucial element at Phillip Island might mean he would be better off with the old fairing, which has generally been favoured by Dovizioso.
"The new fairing doesn't solve so much the problems I believe, so here we struggle more than the last five or six tracks," he explained.
"Maybe Dovizioso is feeling good but I couldn't be much faster today.
"The thing is that here we don't have so much acceleration so the wheelie is not a big problem and the real problem I see with the new fairing is the wind.
"The bike becomes more unpredictable in some parts of the track, this can be more negative than positive."
Source: www.autosport.com