https://www.instagram.com/p/BSuBCcLAvRP/
Kendra Wilkinson-Baskett can't escape the Internet trolls during her spring break.
As the reality star continued her tropical vacation with family and friends in Hawaii, Kendra found herself going off on a few not-so-cool Instagram followers.
"Wow by my last post I just exposed all you sick f–ks. Sexualizing a child is NOT ok. Even I you said, what are you thinking posting that? YOU are just as bad as a pedo," Kendra wrote to her 2.3 million followers. "All you people living in your cages, sit the f–k down and re think life. Oh wait life is already over for you. So we should be living in a cage because of sick f–ks who think of children that way??? So they run our lives now."
She added, "Man, this world is more f–ked up than I thought. I'll go ahead and go back to my vacation."
After the last post was deleted, fans aren't exactly positive what Kendra is referring to. Some followers, however, are speculating that a fan criticized the mother for having her daughter hang out by the ocean without a bathing suit top.
Despite the few but vocal critics, Kendra continued to share several photos of who she was vacationing with including best friend Jessica Hall and Hank Baskett.
"Time to get lei'd," she joked on Instagram while posing with her husband by the ocean blue water.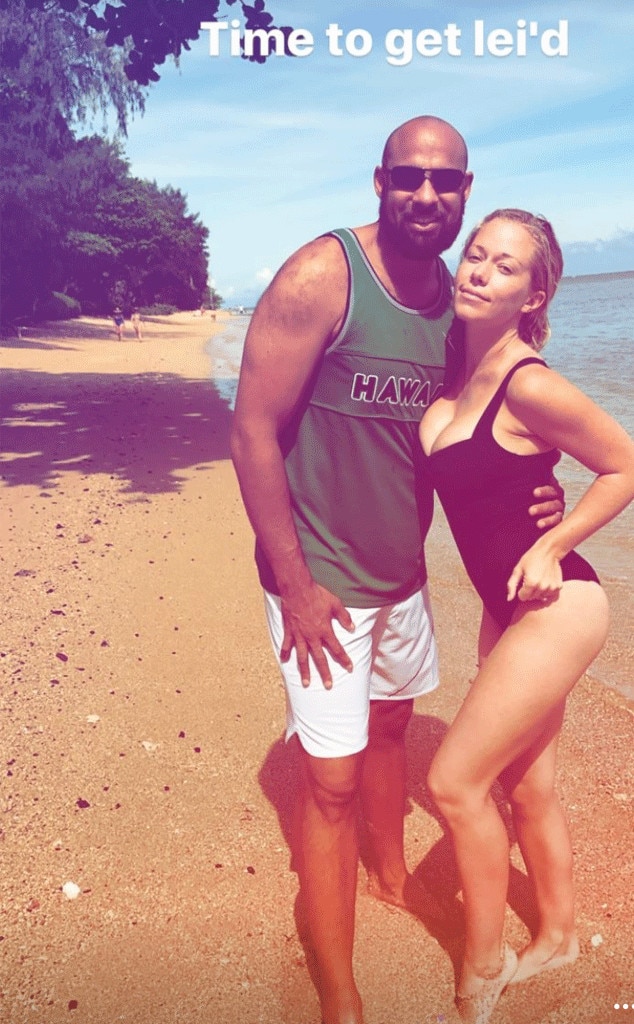 The sunny vacation comes as Kendra prepares to have Marriage Boot Camp: Reality Stars Family Edition premiere. In the new season, the former Girls Next Door star will work on the estranged relationship with her mother.
"The decision to do family boot camp with my mom was the toughest decision of my life," Kendra shared with E! News last week. "It really truly was."
As to whether or not the pair will mend their relationship or end it for good, we have to watch when the show premieres.
Source : eonline.com