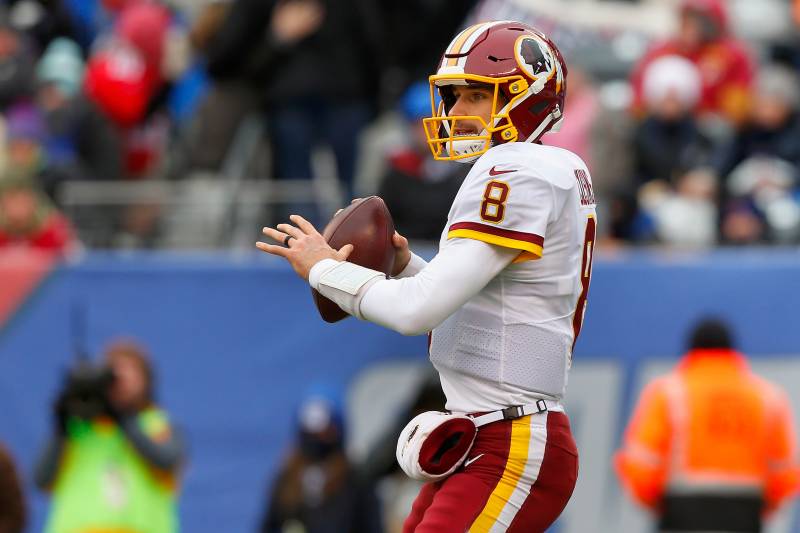 Image copyright: Bleacher Report
INDIANAPOLIS — The NFL scouting combine will conclude with Monday's defensive backs workouts.
But the work continues for the league's teams.
The franchise tag deadline looms Tuesday, and free agency begins next week. Meanwhile, personnel departments will continue draft evaluations, cross-referencing findings from Indianapolis with reports obtained during the college season and subsequent film study.
The time spent at the combine serves as more than just an evaluation period for draft prospects. As club decision makers convene, a good deal of scuttlebutt is generated both about incoming players and the comings-and-goings of veterans. Here are some of the key takeaways from the last few days (and nights) on the Indy scene.
Free agency's top names: The Kirk Cousins watch is officially on with the soon-to-be-former Washington Redskins quarterback's list of suitors expected to feature the Cardinals, Jets, Broncos and Vikings. The consensus in NFL circles is that Minnesota, equipped with a strong defense and plentiful offensive weapons, has the best chance of landing Cousins. The Jets want him badly and have the cap room to offer a contract that would likely feature an annual salary of around $30 million. But New York is seeming more resigned to the fact that they will lose out to a team better prepared to win immediately.
Denver's players (notably Von Miller) have publicly lobbied for Cousins, and management likes him. However, club officials believe there's some validity to the criticism Cousins receives for holes in his game (especially red zone and late-game situations). It will be interesting to see how earnestly they pursue him. Denver could be content to sign a more affordable veteran.
Meanwhile, a number of teams are monitoring the Rams, who have three key free agents: safety Lamarcus Joyner, corner Trumaine Johnson and receiver Sammy Watkins. Joyner is considered the priority. With a number of teams rating him as their top safety target, general manager Les Snead may have to franchise Joyner. Los Angeles doesn't want to lose Watkins, either, especially after trading Buffalo a second-round pick for him last year. But with few top-flight receivers available this year, another team will pounce if Watkins goes free.
Seahawks deep threat Paul Richardson could be the consolation prize for teams losing out on the Watkins sweepstakes. Richardson, averaged 16.0 yards per catch last year and had six touchdown grabss (second among free agents to Watkins, who had 8).
Down year for rookie receivers and pass rushers: This draft won't feature many dominant or prototypical players on the edge. There are several 'tweeners, who either lack the length of a 3-4 linebacker or are too undersized to play on the line.
The receiver class is also underwhelming. This year's group was slow compared to previous years. That will likely prompt teams to wait until the second and third rounds, where these wideouts will be considered good value.
Rookie QBs: Baker Mayfield impressed in interviews, according to multiple team officials who spoke to USA TODAY Sports on condition of anonymity because they didn't want to reveal their club's findings. The Oklahoma quarterback was undaunted by questions about his off-field incidents and addressed them with honesty and transparency, just as he said he would. Mayfield's performance in workouts also pleasantly surprised many teams.
Despite chatter about a positional switch, which seems more media-generated than anything, officials from many teams believe Lamar Jackson has what it takes to play quarterback in the NFL. His workouts revealed both great potential and room for refinement. The best situation for Jackson involves going to a team where he can learn behind an established veteran. If a team does need Jackson to play immediately, expect it to cater to his multi-dimensional strengths and perhaps routinely let him work out of the shotgun.
USC's Sam Darnold drew mixed reviews for his decision not to throw at the combine. Those disappointed by his choice believe Darnold should have jumped at the opportunity to showcase his skills while competing with other quarterbacks. Others think Darnold's game film better displays his ability anyway and pointed to a number of prospects from previous years (Matthew Stafford, Sam Bradford, Andrew Luck) who didn't throw.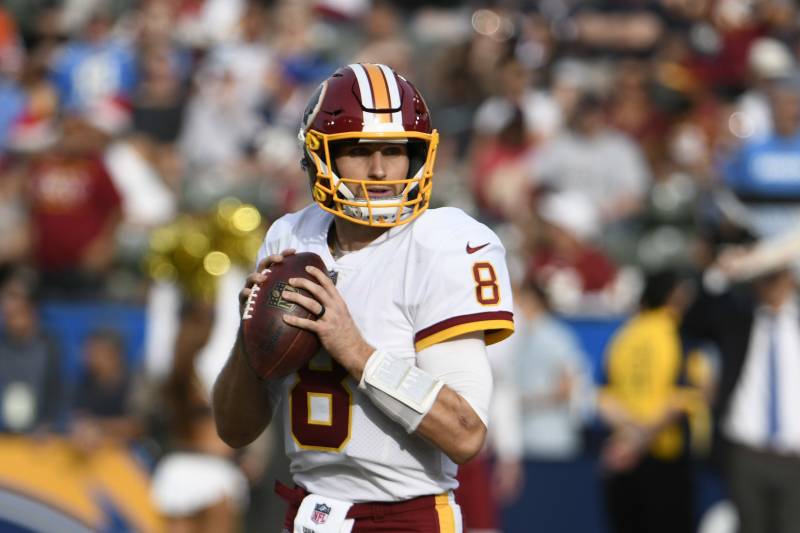 Barkley and the rest: Penn State running back Saquon Barkley is obviously a stud. He dazzled in workouts and interviews and has the chance to become the first running back taken No. 1 since Ki-Jana Carter in 1995. But there might not be another first-round back in the bunch. Some evaluators see Georgia's Sony Michael as the next-best back, while others praise LSU's Derrius Guice. This largely comes down to fit. But this is indeed a crop of runners that boast good talent and versatility.
SOurce: https://www.usatoday.com/story/sports/nfl/columnist/mike-jones/2018/03/04/kirk-cousins-next-team-among-buzz-dominating-nfl-combine-rumor-mill/393672002/