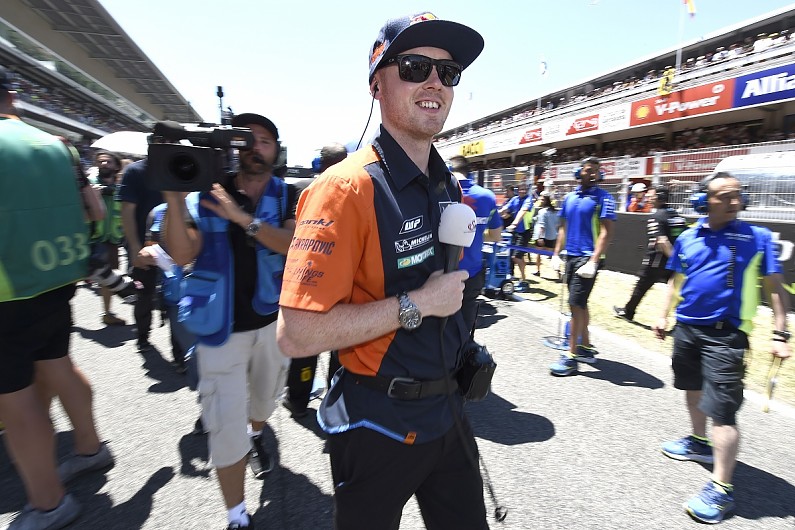 KTM MotoGP rider Bradley Smith says he will not require any further operations on the finger wound sustained in a Catalunya Grand Prix practice accident.
The little finger on Smith's left hand is thought to have become stuck between his KTM's handlebar and the track surface in a crash Turn 2 at Barcelona during fourth practice last Saturday.
He missed qualifying and after a trip to hospital to have the finger properly cleaned elected to sit out the race.
Following further checks this week, Smith has been cleared of requiring any significant treatment, and is turning his attention to riding at Assen on June 23-25.
"Since the crash on Saturday we've been checking my finger every 24 hours to see there's no infection and to see the rate of progress of the healing," Smith said.
"Right now the doctors are happy day by day with how it's looking so basically we're not going to do any skin graft or further operations yet, which is fantastic.
"They expect not a full recovery of the wound short term, but it should be ready to race at Assen.
"Now it's just a case of continuing to do as much as possible to speed up the recovery with creams and cleanliness so hopefully in just over a week we'll be ready to be back to around 90% for Assen."
Smith also missed KTM's three days of post-race testing at Barcelona, with team-mate Pol Espargaro and test rider Mika Kallio in action.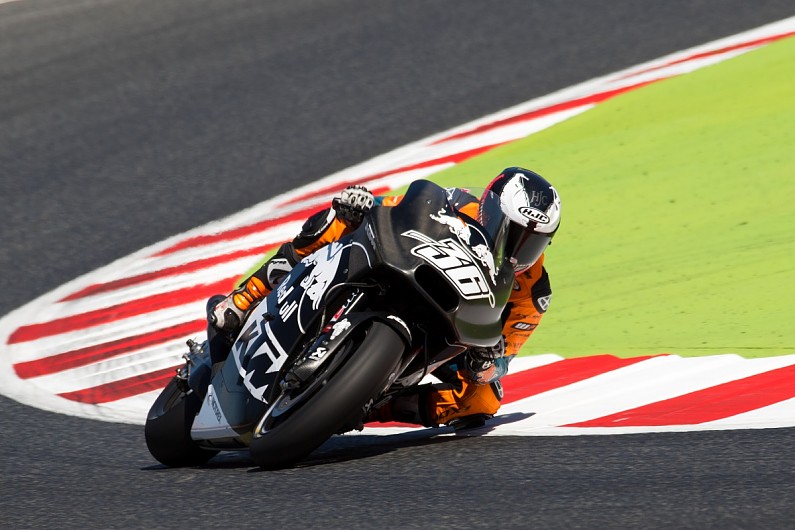 Kallio, who will contest the Sachsenring and Red Bull Ring races either side of the summer break, tried a host of new parts while Espargaro is believed to have focused on set-up.
"We were concentrating on two different chassis plus a different linkage on the rear, a combination of the bike balance, rear shock, three different kind of front forks, many things we went through all day, almost all the possibilities we could change on the bike," Kallio said.
"Also, we changed some electronics and just basically wanted to try the best combination of those things to glean the information from them.
"The lap time was hard to better, but we had a lot of things to test and in the end we are going in the right direction for the chassis side of things where we need to go with and what the GP riders want.
"Let's see for Assen with how Bradley is; I will be there to help the team if they need me."
Source: www.autosport.com