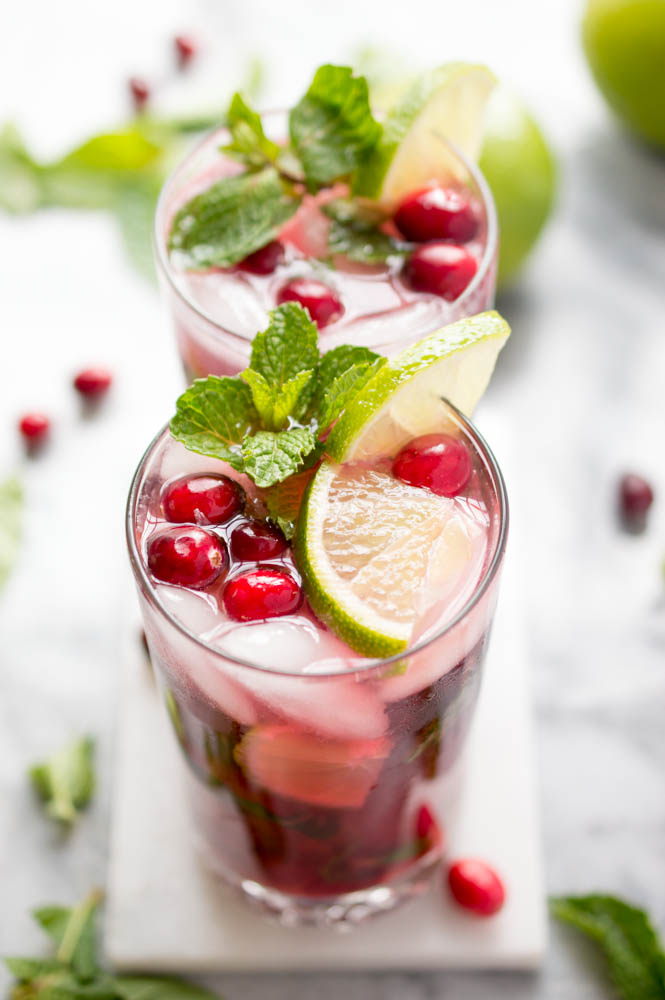 Ingredients:
4 limes, thinly sliced
1 cup pomegranate seeds
¼ cup SimplyNature Organic Light Agave Nectar
1 cup mint leaves, chopped
3 cups ice
1 ½ quarts cold water


Prep Time:
15 minutes
Total Time:
15 minutes


Servings:
6
A refreshing drink, perfect for a hot summer day.
Directions:
In a large pitcher, combine lime, pomegranate seeds, agave nectar and mint. Muddle ingredients together.
Add ice and water, stir until chilled. Serve in a collins glass.
TIP: Add 1 ounce of rum per glass, if desired. For an extra twist, use soda water in place of cold water.
Source: www.aldi.us