The most natural Pochettino game just might have what it takes to finally expose City's weak points and inflict their first league defeat of this record-breaking season
After a light-hearted Tuesday afternoon jokily discussing tunnel fights he had been involved in during his playing career, Mauricio Pochettino was eventually asked how he really felt deep down about the lack of fight that Manchester City are facing in this title race. The Tottenham Hotspur boss wanted to pay Pep Guardiolaall due respect, but there was the slightest flicker that he was putting the gap down to money spent, within a fair degree of defiance.
"Of course, City was behind us in the last two seasons and this season they were very consistent in signing, signing, signing, invest, invest, invest, and this season they are above us," Pochettino said. "But in the last two seasons we were always above. We're not going to change because they improved a lot."
Pochettino's argument is a broader one about how the whole Spurs project is on schedule as regards where they want to be but, even allowing for the recent November slump, could his words specifically relate to stopping City? Could the most natural Pochettino game have what it takes to finally hurt the champions elect, to do proper damage to their weak points – and inflict their first league defeat of an already record-breaking season?
Fantasy Premier League tips: Gameweek 18
It is a question that is complicated by all of the doubts about Spurs' own away form at the rest of the big six, but then one stadium they have had success is the Etihad, having won there in 2015-16 and claimed a creditable 2-2 comeback point last season in what was Guardiola's first campaign. City may not have been anywhere near their current level for the latter, but a further school of thought is that the best way to try and beat them is do exactly what Spurs did in their other big away results this term against Real Madrid and Borussia Dortmund, and sit deep to frustrate and then counter.
That is probably the best play-the-percentages approach any side can possibly put up against this City, but the wonder with this Spurs is whether that is best suited to them for this game. For a start, the absence of the injured Toby Alderweireld means that Pochettino's side just wouldn't be able to play that game to their sturdiest, and there is also the fact that they have more specific weapons that can hurt City.
There is also what the manager said about facing Guardiola when they were managers of Espanyol and Barcelona respectively, and when he got good results against a much superior side.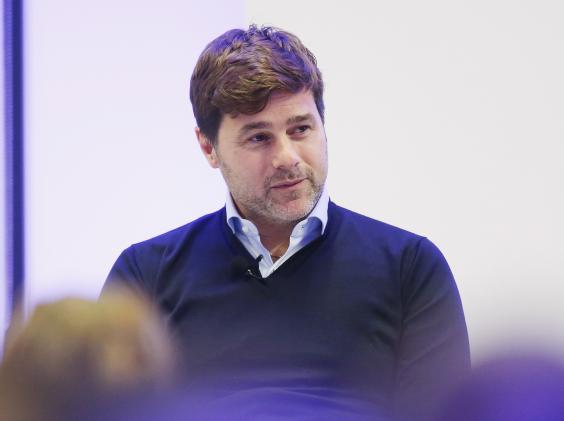 "We always set out to rattle them and make them play in a way to which they were unaccustomed," Pochettino said in his book, Brave New World. "If you let them develop their game, it's not a question of whether you'll lose, just by how many."
That game starts to develop with the centre-halves, and the most important centre-half in John Stones is out too, something that has exposed a few more fissures – if not quite outright weaknesses – in the City side.
As even the United game someway illustrated, Guardiola's team can be got at in behind Kyle Walker's runs forward, at left-back where Fabian Delph still remains a compromise, and in that centre. To get at those points, though, you still need to get beyond that midfield and that press. This may be exactly where Spurs have an advantage over others.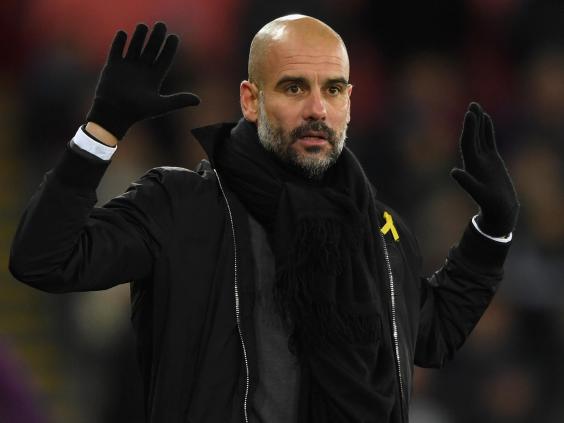 They have a mobile midfield who don't panic when pressed, and are also one of the fittest sides in the league. All of the club's internal physical numbers are up on this time last season. That at the very least means Spurs should have more spring for any potential counters. They can properly carry them through.
From there, and despite the return of Erik Lamela, it might be a match for the speed of Heung-min Son. He can take those counters all the way, and really eat up the space left in behind that backline. There's also the fact that Harry Kane and Dele Alli are players that generally take half-chances better than most, that can maximise the chaos that can appear in that City defence when they are at last put under some kind of pressure.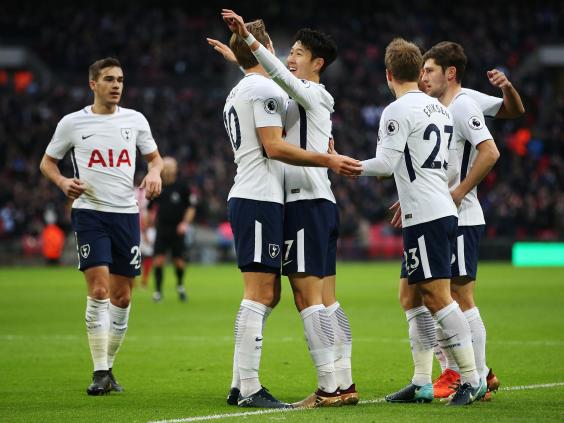 Spurs also have the energy to get back and not be completely exhausted by Guardiola passing and running. The 2-2 at the start of the year proved that. The rematch at the end of the year needs proof of something more, for the good of this season's Premier League, as much as the good of Spurs.
Pochettino needs to change something about this season, even if he doesn't change anything about his team.
SOurce: www.independent.com