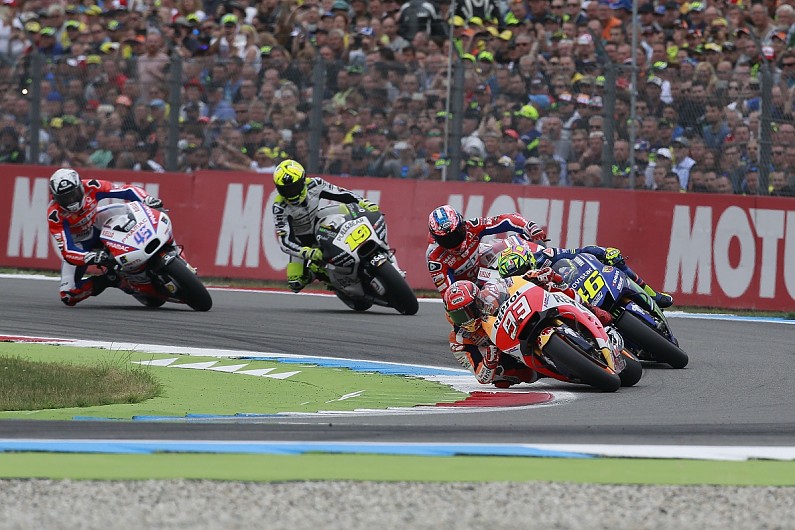 Reigning MotoGP champion Marc Marquez does not believe Honda can close the gap to Yamaha during 2017 and is resigned to "managing the situation" as well as he can.
Winning the intense final-lap battle for third with Cal Crutchlow and Andrea Dovizioso in last weekend's Dutch TT at Assen means Marquez is fourth in the championship, 11 points behind new leader Dovizioso.
But Marquez, who has only won once so far in 2017, does not expect any significant upgrades for his Honda in the near future and doubts he can sustain his title challenge.
"I don't expect big changes before next year," he said.
"I hope to manage this situation in the best way possible and let's see if next year can be a good season for us."
Marquez has been complaining about a lack of acceleration for a year-and-a-half, something he has to make up by taking big risks under braking – contributing to his 13 accidents during 2017's first eight grand prix weekends.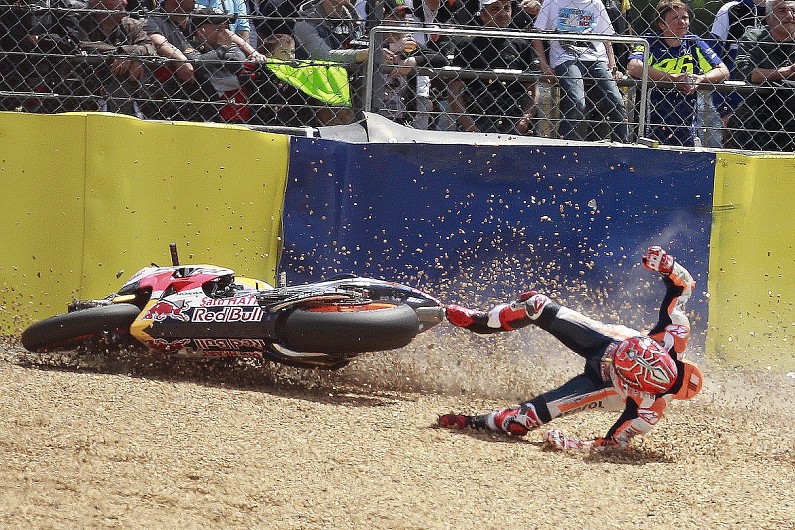 In contrast to Honda, Yamaha brought two new chassis for Valentino Rossi and Maverick Vinales to try during post-race testing at Barcelona. Both riders went on to race the new frames at Assen.
Yamaha has won four races this season to Honda's two, and Vinales and Rossi are between Dovizioso and Marquez in the championship.
"We had a test in Montmelo but we didn't try anything because we didn't have anything new," said Marquez.
"We will have another one this summer in Brno, let's see if there we can find something.
"On Friday [at Assen], riding behind Valentino, I realised from the first moment that he was using the new chassis, because I noticed he was riding differently.
"On the entry of the corner they have gained something.
"In this area is where we used to make a difference.
"Now we are at the same level and it is true that they've done a step forward, but we still believe in ourselves."
Source: www.autosport.com