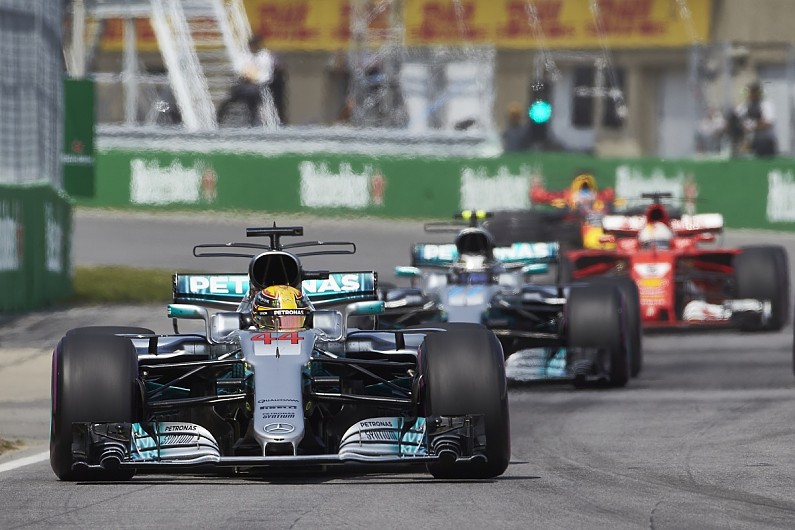 Mercedes' Lewis Hamilton hopes that his season becomes less like a "rollercoaster ride" after an inconsistent start to the 2017 Formula 1 season.
Hamilton cut Sebastian Vettel's 25 points lead down to 12 in the drivers' standings after a third victory of the season in the Canadian Grand Prix, helping to close the gap after difficult races at Sochi and Monaco – with a win in the Spanish GP between them.
The three-time world champion says that getting the W08 working at full potential is still a tough task for Mercedes, but that it has learned from previous races this year.
"For us, personally getting the car where we need it every weekend is definitely a challenge," he said.
"But I think we've learned a lot from Monaco and I think we've learned a lot [from Canada].
"If we acquire the same diligence that we did in the past two weeks after every single race, even when we win, I'm pretty sure that we can continue to fight, and maybe not make the rollercoaster ride so up and down."
Hamilton highlighted the team's turnaround from Monaco to Montreal as a sign of the team learning from its mistakes.
"The teamwork, the engineering, was so much better," he added.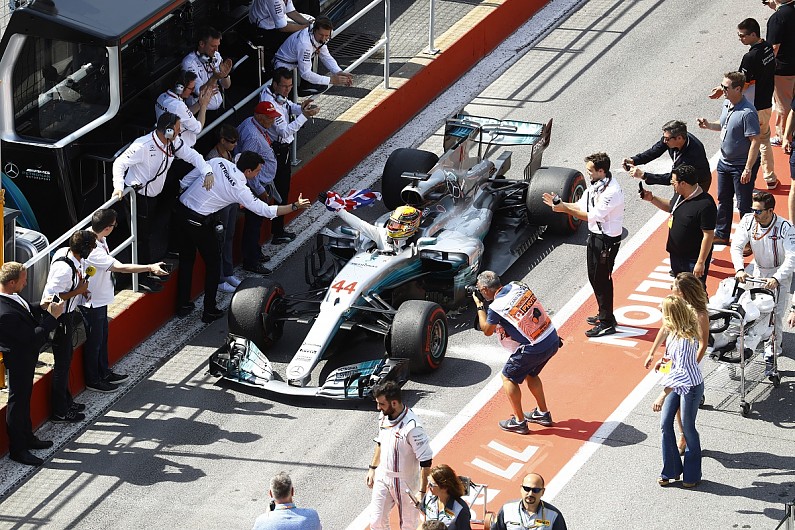 "We really understood where we went wrong, we really understood where the car was wrong, why we couldn't activate the tyres.
"We came here with real knowledge, rather than an idea of what potentially might have been the case and 'we'll try a couple of them'. We came here with a real know-how of how to fix it."
CANADA FASTEST LAP WAS FOR DATA
Hamilton added that his surprise fastest lap in the final stages of the Canadian GP was not for "fun", but rather for data purposes.
The lap time was a second faster than his previous best in the race, and came when he was comfortably ahead of his team-mate Valtteri Bottas.
"It was not for fun," he said. "I had not really needed to put the car on the limit during the race.
"When I come back and do my engineering I have to give back information, and I get a lot of that information from doing 70 laps of the track.
"There are several different states you can put the car in, and I was like 'one lap I need to put the car properly on the limit'.
It was firstly to see how the tyres react – do they wake up, do they get better, do they get worse, does the car react differently on the kerbs?
"If I hadn't done that lap, I would have come out of an hour and 45 minutes, or whatever it is, with a little bit less information."
Source: www.autosport.com