Even with its slow pace this year, baseball's offseason has already revealed some truths about market trends and where teams see value.
If you're a middle reliever, Santa has arrived early and his bag is bursting with gifts. If you're a third baseman still looking for a job, that lump of coal in the corner has your name on it. And if you have some shopping to do, the Tampa Bay Rays are setting up a tent with all sorts of goodies available at the right price.
With those realities now established, we take a revised look at the free agent and trade markets with an eye on possible developments for some of the most desirable players.
Chris Archer: After trading franchise icon Evan Longoria, Rays general manager Erik Neander made it clear the club is open to more major moves. That likely means Archer is once again in play, and despite his so-so results the last two seasons – 19-31, 4.05 ERA – plenty of teams will be knocking on the door.
Archer, 29, has surpassed the 200-inning mark while averaging better than 10 strikeouts per nine innings three years in a row. He's also under team control for a very reasonable $34 million over the next four years (team options included).
The Chicago Cubs, who still regret trading Archer to Tampa Bay 2011, have a need in their rotation and some enticing pieces to offer in the likes of Ian Happ, Addison Russell and Javier Baez.
Manny Machado: The trade rumors regarding the star third baseman are dying off as the Baltimore Orioles' asking price has remained in the stratosphere. Given Baltimore's reluctance to grant potential trade partners a negotiating window, Machado would be a one-year rental before he hits the free agent market at 26, which significantly suppresses his trade value.
That being said, the possibility of adding a shortstop with 35-homer power is likely to intrigue a top-tier team, or even a marginal contender looking for that one difference-maker to get the club over the top. Machado, a two-time Gold Glover as a third baseman, started 43 games at shortstop – his original position – in 2016 and more than held his own.
Would the up-and-coming Minnesota Twins take a gamble? That would be one potent infield if Machado joined third baseman Miguel Sano and second baseman Brian Dozier.
Or how about the Atlanta Braves, who could keep Machado at third and boost an offense that finished 13th in the NL in home runs last season?
With a talent like that, the possibilities are endless. And the Orioles surely will keep listening.
Yu Darvish: Regarded as the top starter on the market, Darvish has been making the rounds meeting teams and exploring possible destinations, holding talks with the Cubs, Texas Rangers and Houston Astros. The Twins have been overt in their interest, and the New York Yankees and Los Angeles Dodgers are keeping tabs as well.
For teams pursuing Darvish, his track record as a strikeout artist – 11 per nine innings in his five-year career – clearly overrides his pratfall during the World Series, in which he lost both of his starts and had a 21.60 ERA.
The Texas brass has indicated a reunion is unlikely considering Darvish's high asking price, but the need for a top-end starter is there, and the Rangers could find themselves sinking quickly in the division if they don't bolster their pitching substantially.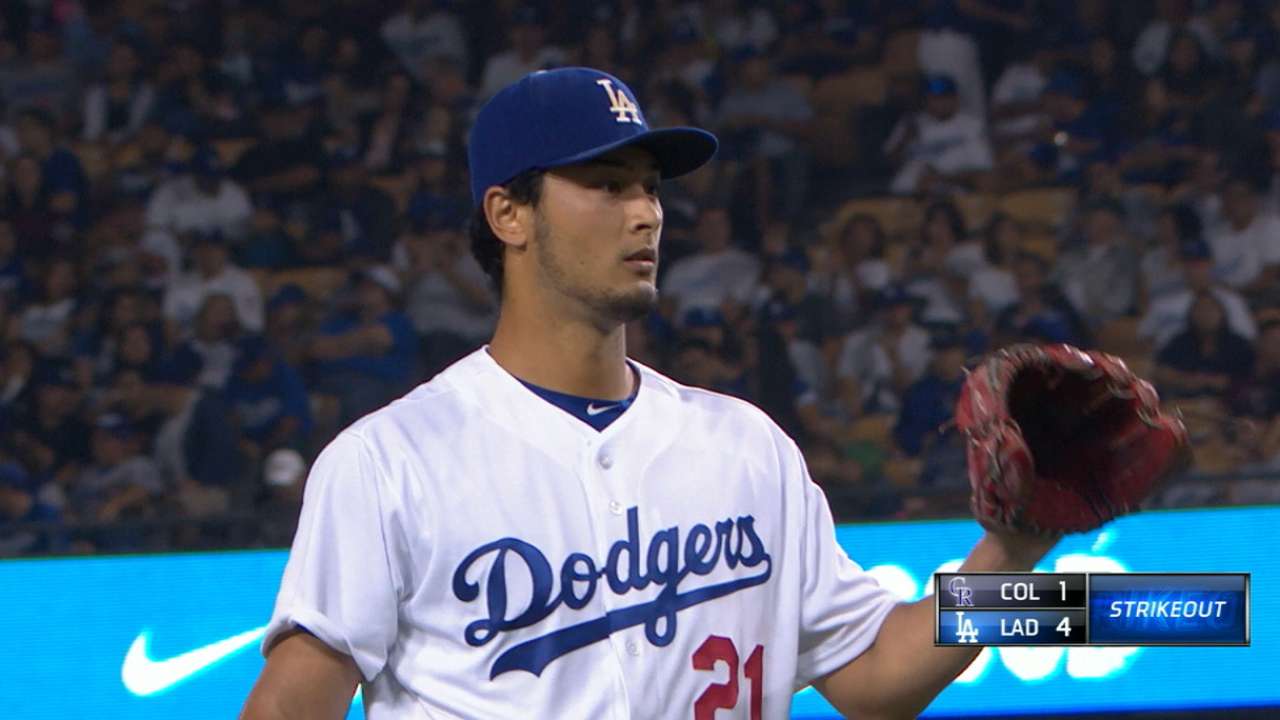 J.D. Martinez: The market for the top available power hitter has been slow to develop, with the Boston Red Sox the one club consistently linked to Martinez, who banged out 45 home runs in 119 games last season. Boston continues to look for a power upgrade after hitting the fewest homers in the AL in 2017.
The San Francisco Giants, whose 128 home runs were 23 fewer than any major league club, would seem like an even better fit. But the Giants already added a right-handed bat in Longoria and may prefer a lefty-swinging outfielder like Jay Bruce, who has thrived at AT&T Park (.882 OPS and seven homers in 31 games).
If he follows the pattern of previous high-profile clients of agent Scott Boras, Martinez will wait till way into the offseason before settling on a team.
The Royals triplets: Not that they come as a package deal, but Kansas City free agents Eric Hosmer, Mike Moustakas and Lorenzo Cain remain linked by a singular factor that hampers their marketability: All three received and rejected a qualifying offer, which makes their signing subject to draft-pick compensation and possibly loss of international bonus pool money for their new team.
Hosmer certainly projects as getting the bigger deal, but his suitors have been dwindling as the Red Sox (Mitch Moreland), Philadelphia Phillies (Carlos Santana) and Cleveland Indians (Yonder Alonso) have settled on their first basemen. The rebuilding San Diego Padres look like Hosmer's top option.
Moustakas has also seen some possible landing spots close off as the Giants filled their void at third base by trading for Longoria and the Los Angeles Angels addressed theirs by signing Zack Cozart, who will be shifting from shortstop to third. Moustakas, 29, is coming off a 38-homer year and logged a career-high .835 OPS despite a reluctance to walk. His swing is perfectly tailored for Yankee Stadium, and it just so happens the Yankees need a third baseman.
Cain delivered a strong season as well with the Royals, batting .300 with an .803 OPS. But Cain turns 32 in April and has never hit more than 16 home runs, and teams tend to get wary of signing center fielders that age to long-term deals. He could find a new home with the Rangers, who let Carlos Gomez go as a free agent.
Alex Colome: The Rays have seen how setup men like Bryan Shaw ($27 million), Jake McGee ($27 million) and Brandon Morrow ($21 million) have cashed in, and they figure Colome can bring back a bounty in return. Colome, who turns 29 on Dec. 31, converted a majors-high 47 saves last season and has three years of team control left.
Other accomplished closers like Wade Davis and Greg Holland remain unsigned, but they'll command considerably more than the $6 million or so Colome will probably get in his first year of arbitration. The St. Louis Cardinals, Cubs and New York Mets have shown interest.