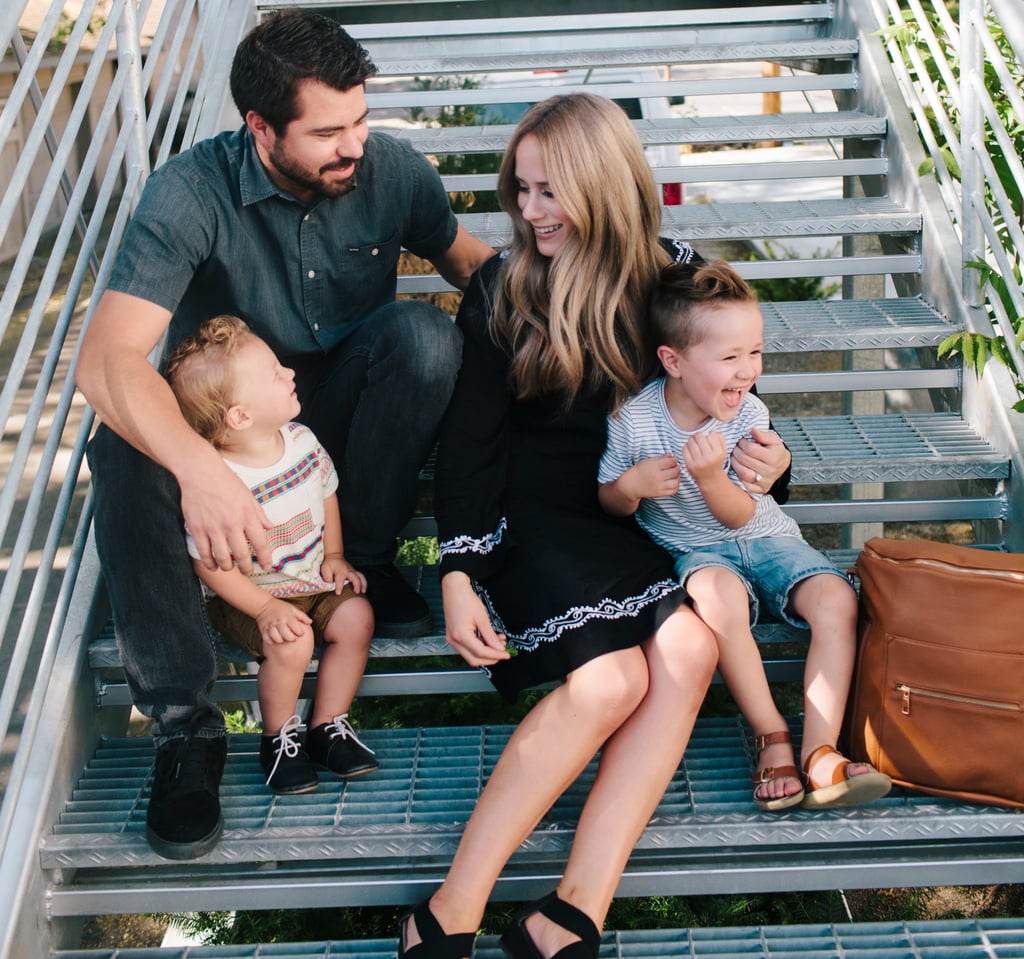 Some things are not worth waiting for, and any savvy shopper knows that around the holidays, that statement is never more true. To be sure you don't miss out on any sure-to-sell-out must haves, we've rounded up a selection of editor-approved, newly released parenting products you should just buy now — no need to make a list and check it twice. From Disney-themed swaddling blankets to New Year's Eve-ready maternity dresses, we've curated an assortment of Hatchimal-free finds the whole family can enjoy all year, as long as you don't wait until they magically appear under the tree for you. Santa's good, but we can't leave a man in a red suit to do a mom's job, right?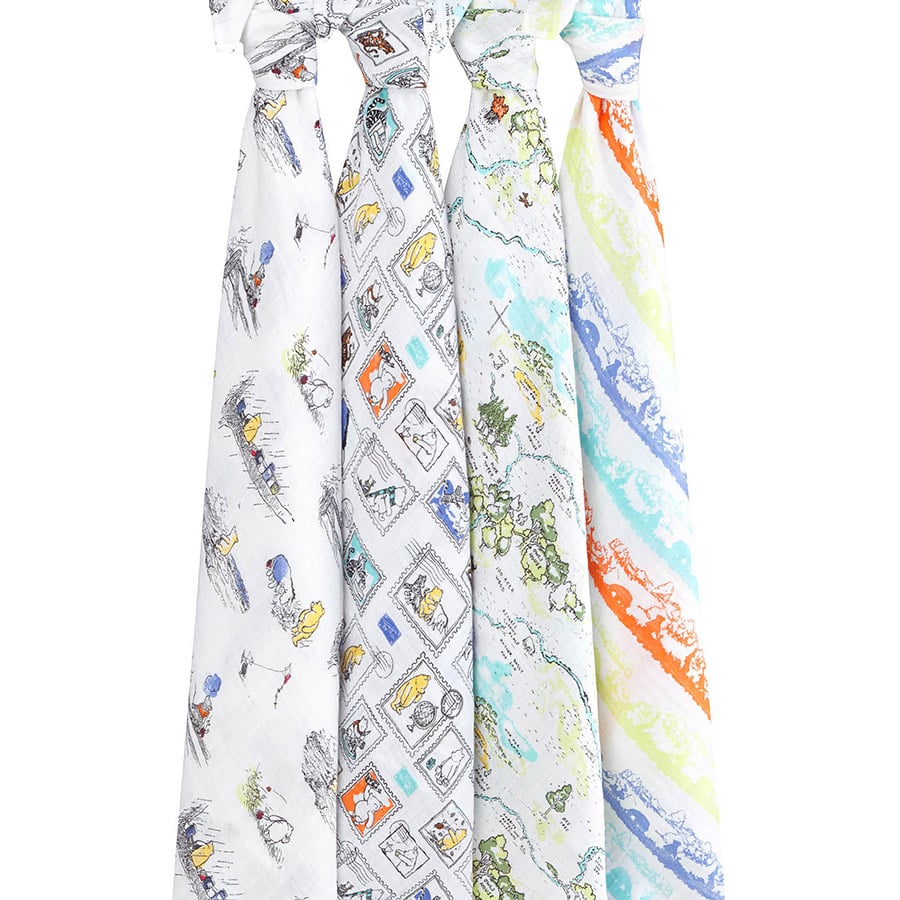 Aden + Anais Disney Baby Classic Swaddles
"These beautiful baby swaddles ($55) are made of the same material as the classic Aden + Anais blankets but with a bit of the magic of Disney infused. The four-packs of swaddles come in three Disney themes: Winnie the Pooh (pictured), The Jungle Book, and Bambi." —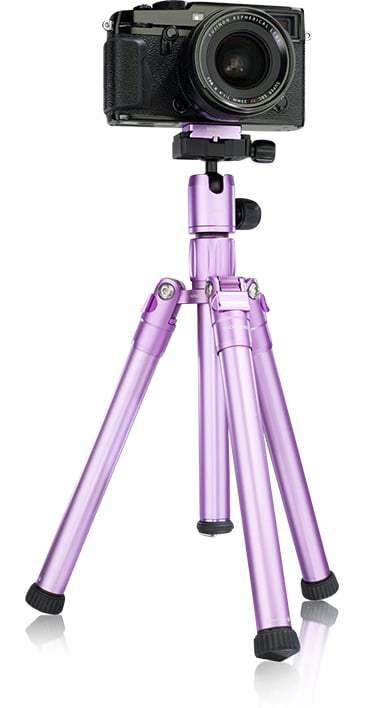 "Most moms know how hard it is to get a complete family photo. Either they have to pay hundreds of dollars for a pro photo shoot or awkwardly ask a stranger to take a snap only to get a blurry shot with one of your kids' heads cropped out. For those wanting to put control in their hands (while still being in the shot!), the MeFoto Backpacker Air ($125) is a great solution. It's the brand's most lightweight and compact tripod with a superfast setup and a removable center column that can convert into a selfie stick!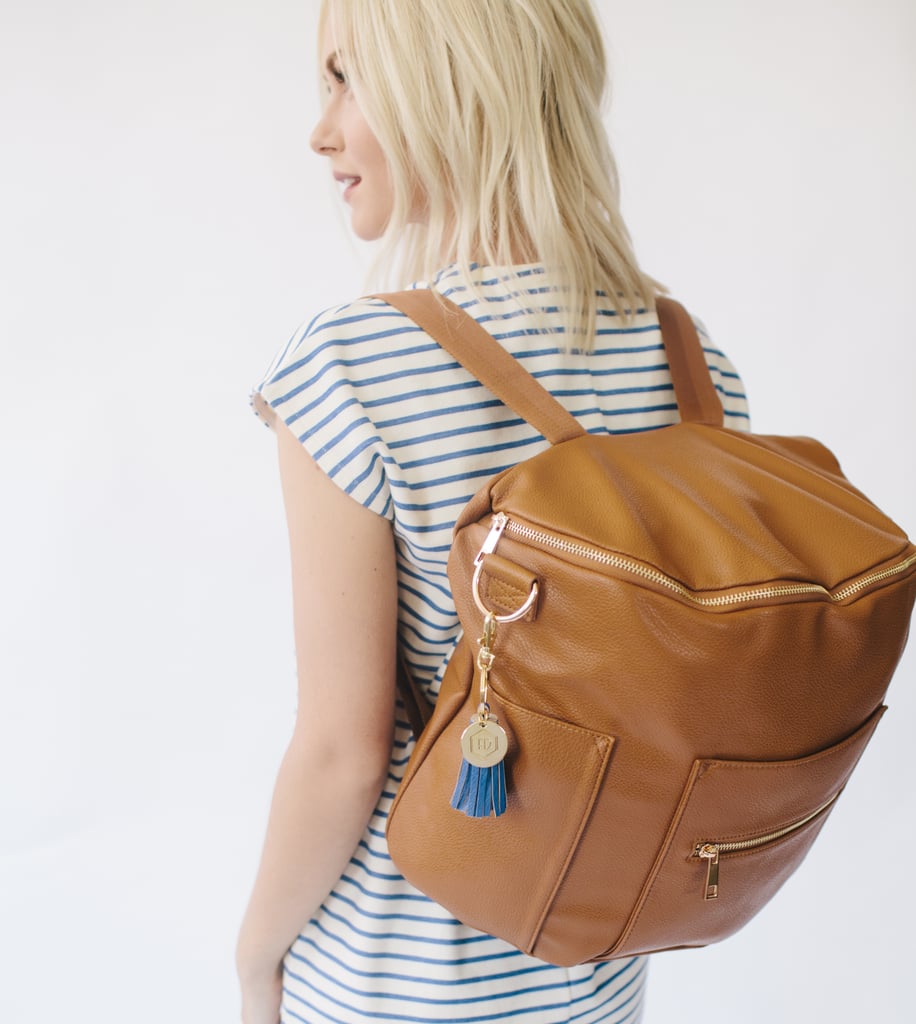 "We love diaper bags that don't look like diaper bags, and it took a mother of two to know just how to design one that would get snatched up by parents and street style stars alike! The signature brown Fawn Design bag ($146) is easy to clean, opens up wide, and can be worn as a backpack or messenger bag. With the faux-leather finish, it's sure to get compliments from your most fashionable friends."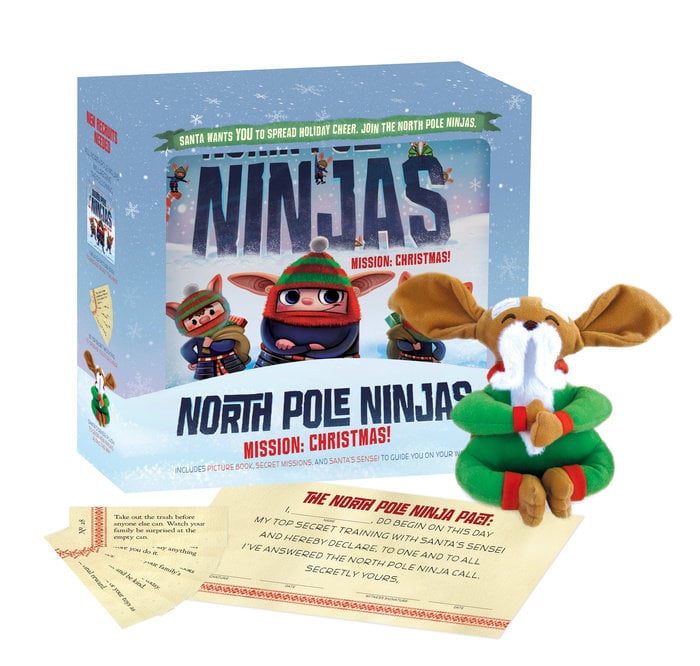 North Pole Ninjas: Mission: Christmas
"This adorable North Pole Ninjas: Mission: Christmas storybook and plush combo pack ($19) can become a family favorite just in time for the holidays, though I have a feeling that both the book and stuffed sensei would stay well loved all year long."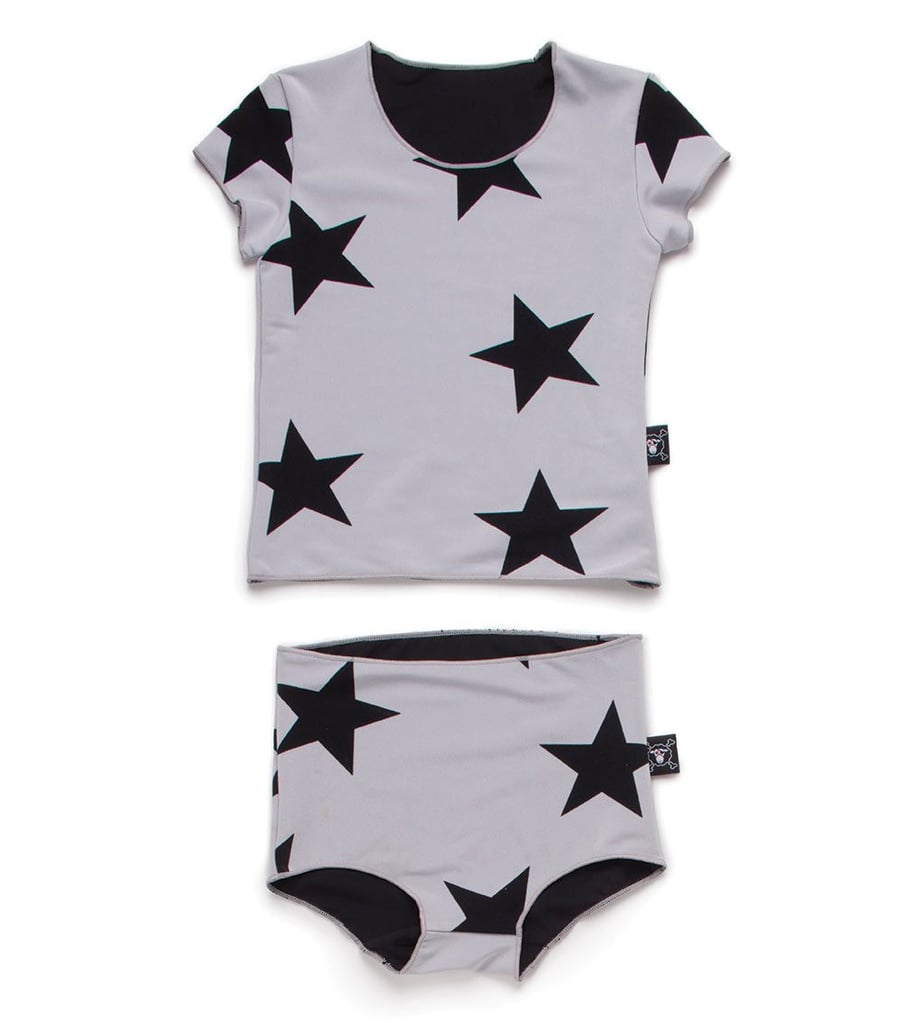 Nununu World Star Shirtini
"For those parents who love dressing their kids in minimalist, black-and-white clothes, Nununu has likely been their go-to retailer. Now, for the first time ever, the brand is debuting a resort collection for tropical family getaways! The just-launched 2017 line includes this chic metallic swimsuit ($51), sure to bring on an Ibiza vibe whether you are actually there or at the local YMCA pool."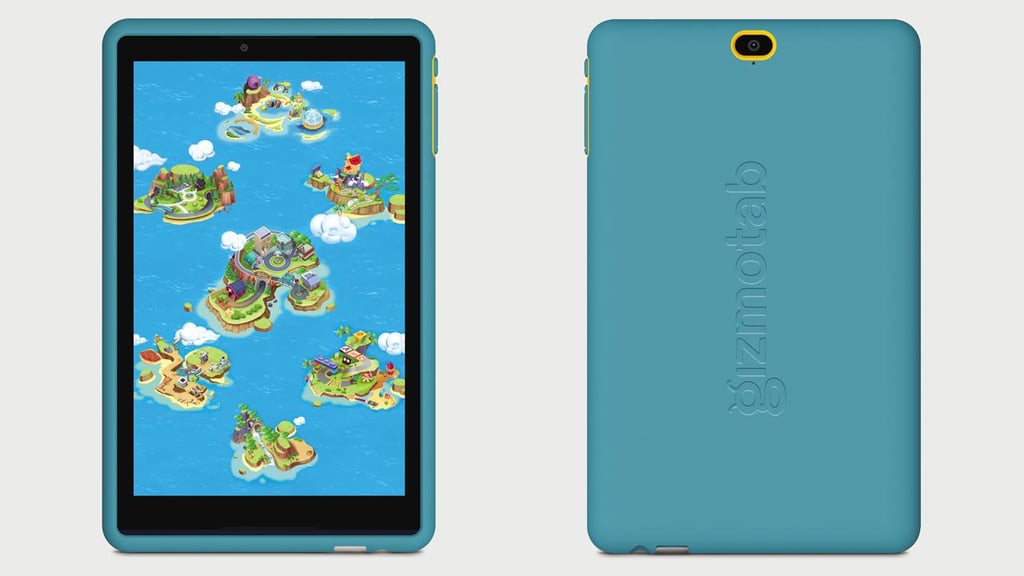 "Kid tablets are a great idea, but the problem is that kids know they aren't the same as Mom and Dad's. Verizon is changing the game in that department with its just-released GizmoTab ($80 with new two-year activation, $250 on its own). The Android-powered tablet is designed specifically for kids ages 3 to 8 and comes packed with 300 apps for kids in the target audience. We're talking Sesame Street and Peanuts characters, as well as Toca Boca apps. The apps are organized by 'islands' so kids feel like they're playing a game as soon as the tablet is turned on.
"But it's the parent controls that have me hooked. In addition to managing the amount of time a tot can spend on the device on a given day, parents can assign time goals for educational apps that reward kids with more time using 'play' apps. As kids mature, parents can also white list additional apps that can be downloaded onto the device."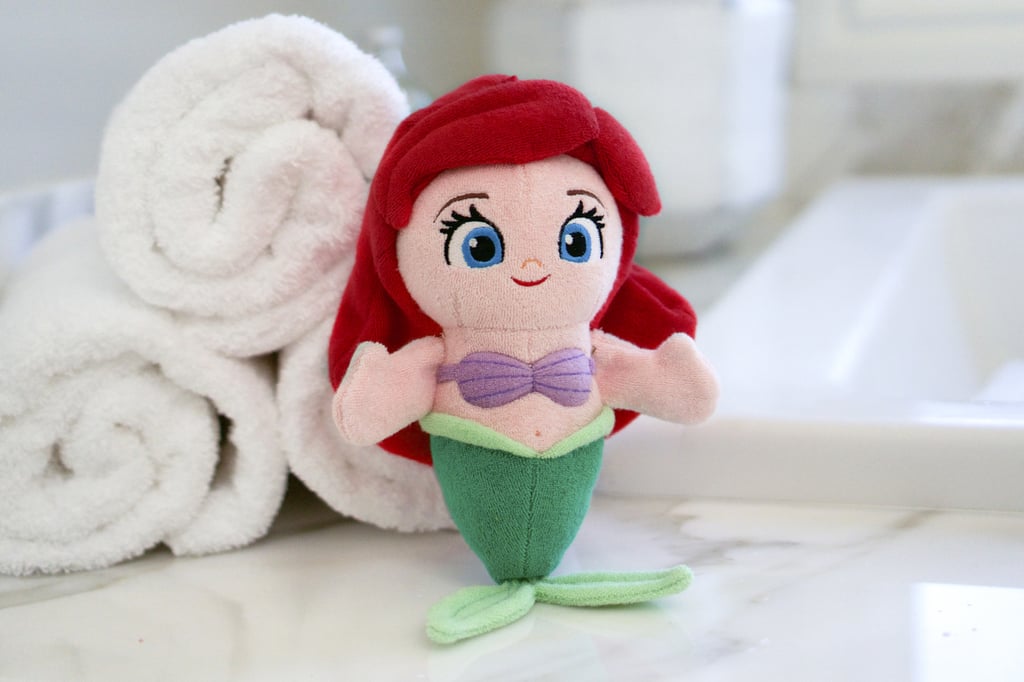 "The original SoapSox — a cute stuffed animal made for the bath that fits a bar of soap right inside — was developed to help make bath time a bit more manageable and enjoyable for children who had experienced trauma. Years later, SoapSox is used in homes all over the US to turn bath time into playtime. Now the company has teamed up with Disney to create adorable SoapSoxes out of your child's favorite under-the-sea Disney characters, Ariel (pictured), Flounder, Nemo, Squirt, and scuba-diving Mickey and Minnie ($15 each)."
Little Babymouse and the Christmas Cupcakes
"Introduce your little ones to Babymouse at just 4 years old in this adorable holiday tale ($12, originally $18) as she starts to whip up a batch of cupcakes instead of cookies for Santa Claus. But when a dragon threatens to ruin Christmas, your family won't be able to wait to find out what happens next."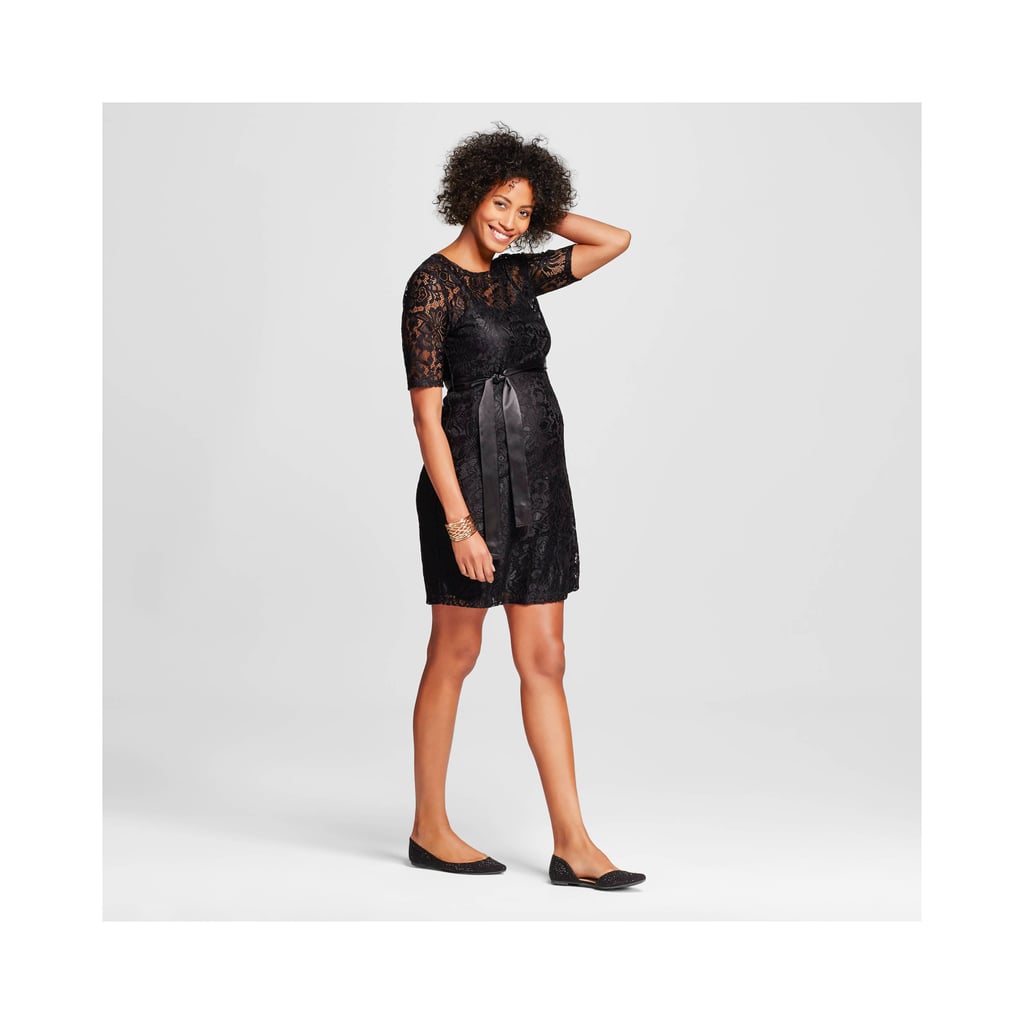 Target's Holiday Maternity Dress
"From holiday parties to any New Year's Eve celebration, this belted lace dress ($35) is a chic and comfortable option. The lace overlay and elbow sleeves give this look a modern feel while also remaining versatile enough to allow moms-to-be the options of dressing it up or down depending on their upcoming events."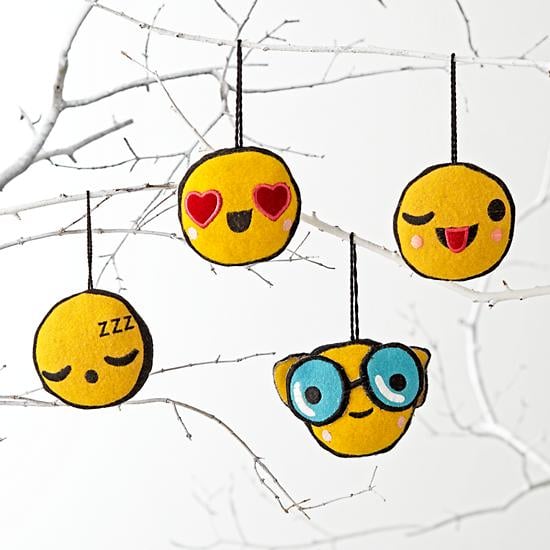 The Land of Nod Emoji Ornaments
"Add major personality to your holiday decor with these adorable ornaments ($4, originally $7) that your kids will obsess over. You might not always be able to understand what they're saying, but both you and your little ones will agree that these playful ornaments are exactly what your home needs for some fresh holiday cheer!"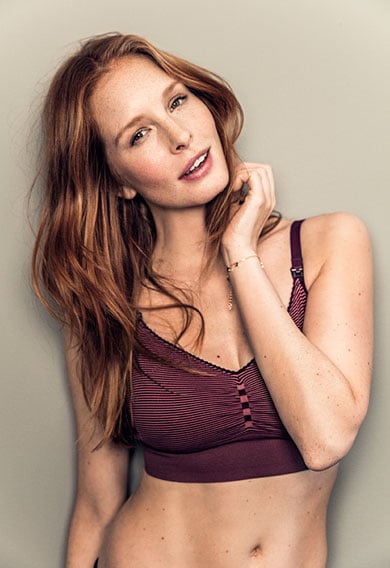 Boob Maternity Fast Food Bra
"One of our new favorite lines of maternity-wear has nothing to do with the name, though we consider it an added bonus. The line of Boob's Fast Food bras are must buys, even if the moniker wasn't nearly as catchy. The award-winning seamless nursing bra ($59) actually adjusts to your bust size, which can vary throughout the months, and it's got smart clips and cups that open with one hand to make breastfeeding quick and easy.
Elf on the Shelf Pets: St. Bernard
"Teach your little one the importance of performing acts of kindness this holiday season with this sweet St. Bernard ($25). As children start doing good deeds for others around them with their new pup by their side and their Elf on the Shelf watching, the little ones create Christmas magic that Santa uses to make everything come together on Christmas Eve."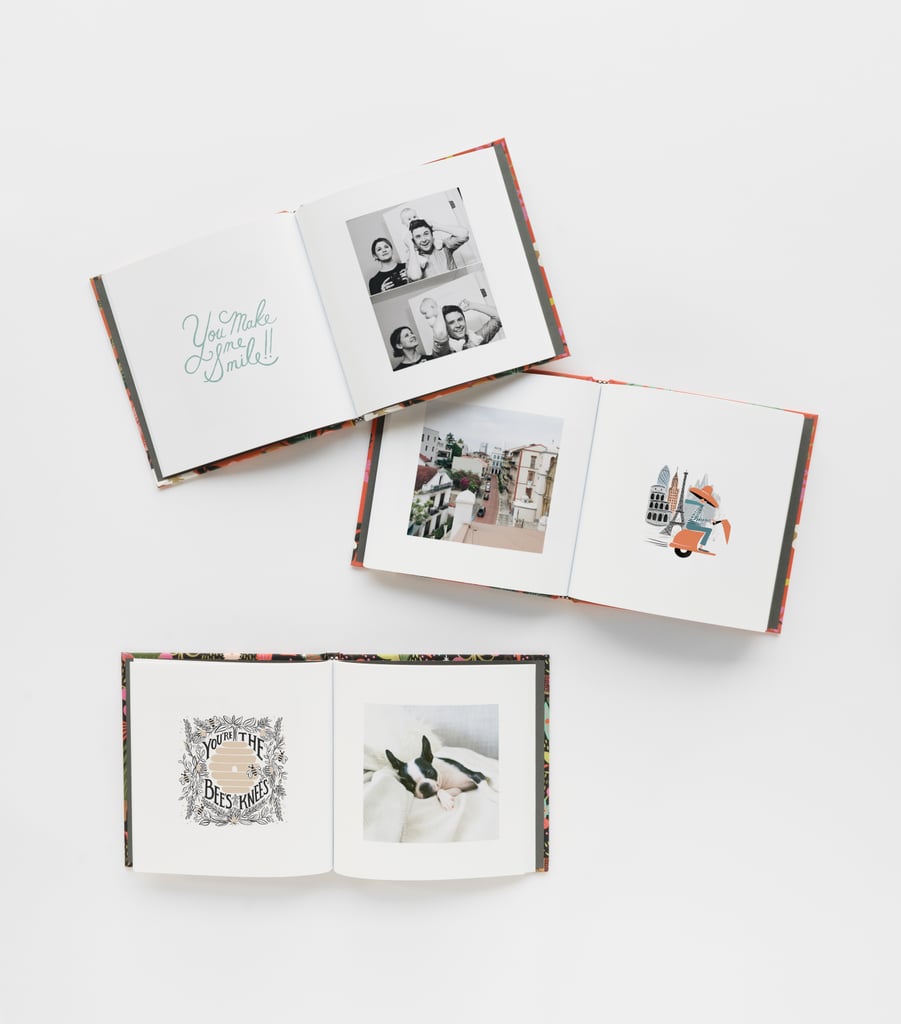 Chatbooks x Rifle Paper Co. 2016 Highlight Book
"I used to be spend hours (OK, days!) pulling together photo albums for my family to pour through, but these days, most of my photos sit on my phone or computer without anyone seeing them. Chatbooks changed all of that for me with its app that automatically pushes me to order a 6×6-inch photo book every time I've a taken 60 photos. But its new collaboration with Rifle Paper Co., one of my favorite stationery brands, is about to become my go-to gift for relatives. The Chatbooks x Rifle Paper Co. 2016 Highlight Book ($15) automatically collects 30 photos from your friends' Instagram feeds and compiles them into one beautifully designed book. Better yet, you can collect the photos from your feed and create a book that grandparents will love leafing through!"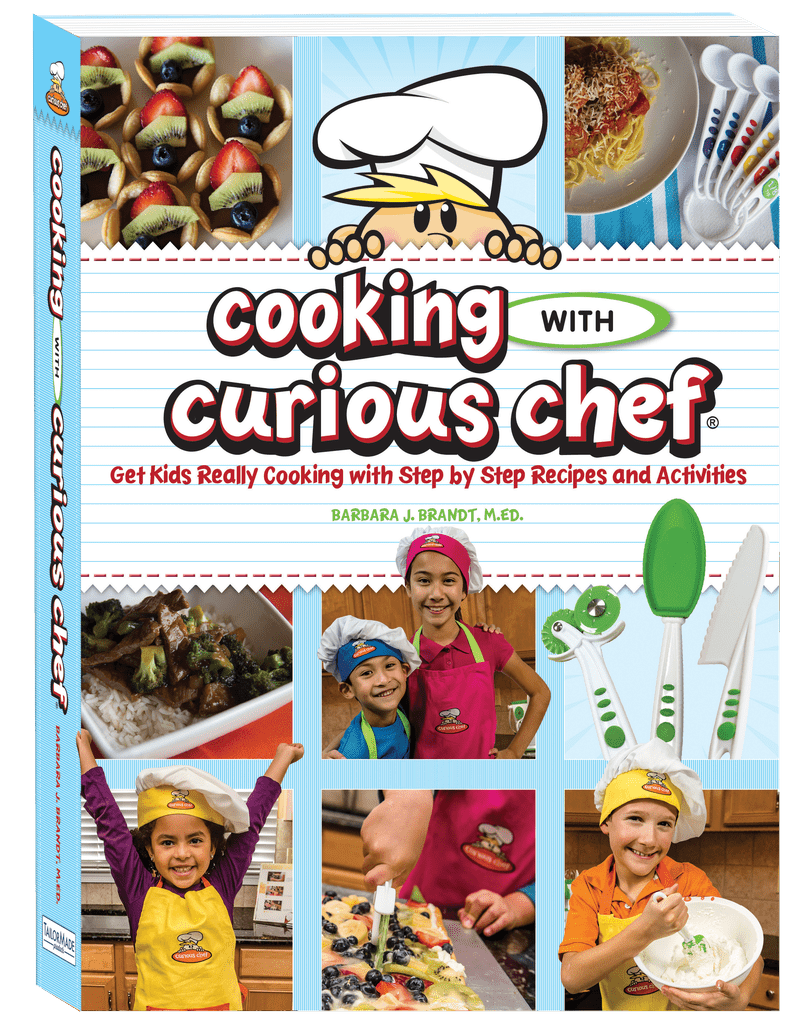 Cooking With Curious Chef Cookbook
"We've long been a fan of the Curious Chef line of kids' cooking utensils, but now we have something new to add to our kitchen pantry: the Cooking With Curious Chef cookbook ($25). More than just a compilation of kid-friendly recipes, it's an interactive teaching tool, complete with shopping lists, pictures of ingredients, and step-by-step imagery-based directions. The perfect sous chef creator!"
Source: www.popsugar.com