It can be hard sometimes to give credit where credit is due. Just ask recent opponents of Jacksonville Jaguars quarterback Blake Bortles.
"That was a subpar quarterback," said Seattle star safety Earl Thomas after Bortles passed for 268 yards and two touchdowns to help Jacksonville earn a 30-24 victory over the Seahawks on Dec. 10.
Houston's Jadeveon Clowney was even harsher.
"He's trash," the defensive end exclaimed after Bortles threw for 326 yards and three touchdowns in a 45-7 smackdown of the Texans on Sunday — that despite the absences of Jaguars wide receiver Marqise Lee and workhorse running back Leonard Fournette.
Both unflattering descriptions could have understandably been used to describe Bortles last year. Maybe even earlier this season. And considering how poorly Bortles, the third overall pick of the 2014 draft, has played throughout much of his career, the embarrassment some defenders feel after losing to him isn't very surprising.
Bortles entered the season having lost 34 of his 45 NFL starts. His 69 touchdown passes after his first three seasons were nearly matched by his 51 interceptions, including a league-worst 18 in 2015.
Just last month, he endured a four-game stretch that saw him complete 57.9% of his passes while posting a QB rating of 71.9.  He threw three interceptions to match three touchdown passes.
That body of work prompted many around the game to suggest Bortles doesn't belong in a starting capacity.
But here we are in December, where Bortles owns a 3-0 record after completing 71.4% of his passes for seven touchdowns and no interceptions while posting a league-best 128.6 passer rating for the month. Those numbers make Bortles the hottest quarterback in the league.
Now Jacksonville — armed with the NFL's third-ranked defense (it's also allowing the fewest points) and No. 1 ground game — owns a 10-4 record that guarantees the franchise's first playoff trip in a decade. The Jags can win the AFC South for the first time and ensure a home playoff game with just one more win (or one more loss by the reeling Titans).
Given that, should losing to Bortles sting quite so badly anymore?
If it does, he doesn't really care.
"If how we're playing and how I'm playing is trash, then I'm fine with being trash," Bortles said Wednesday when asked about Clowney's comment.
Indeed.
It's premature to declare Bortles a late-blooming Pro Bowler in the mold of Trent Green, Matt Hasselbeck or even Alex Smith. But there are signs indicating that he just might be turning the corner.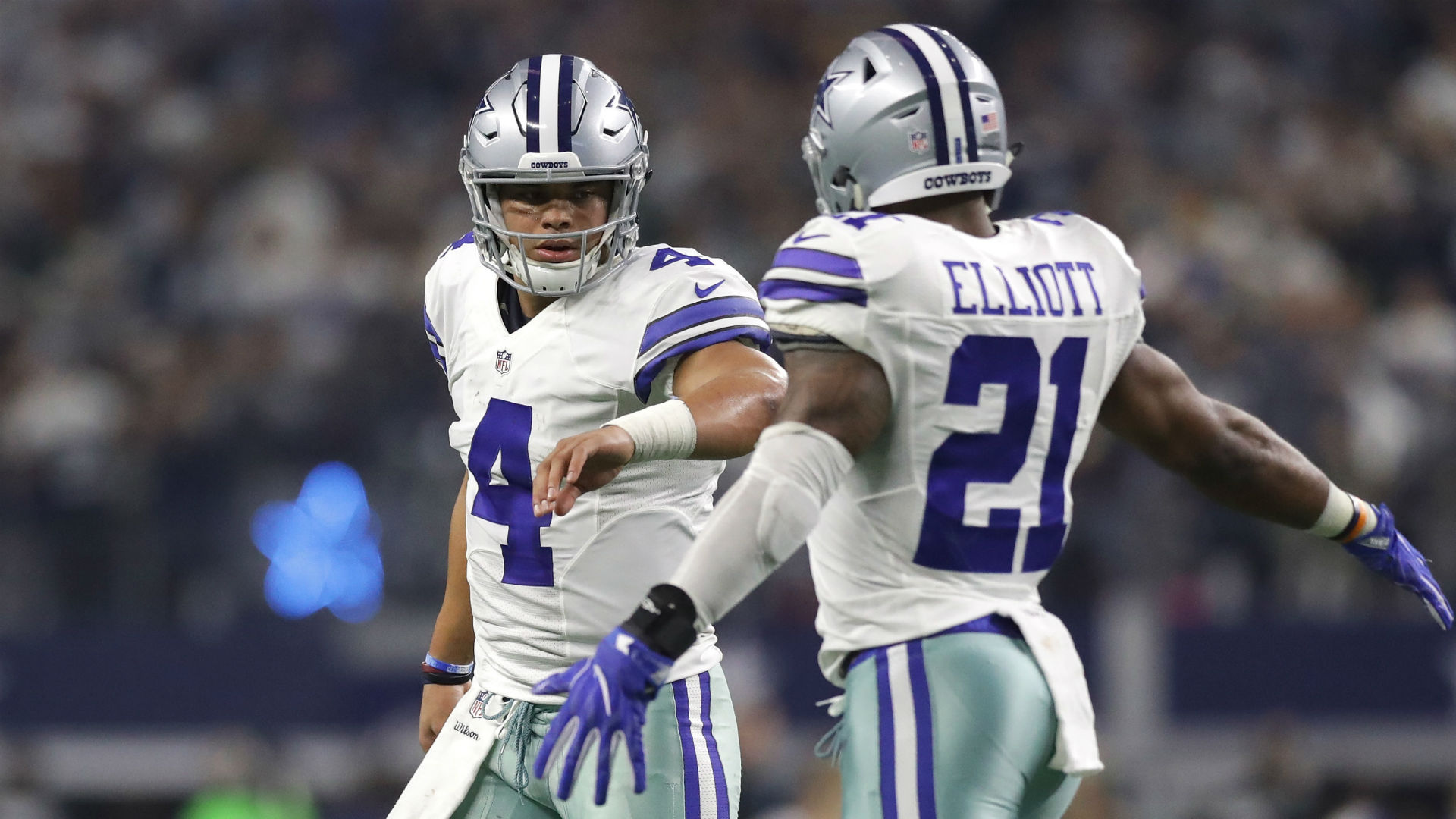 Bortles still has work to do on that awkward throwing motion. Otherwise, his fundamentals, pocket presence and decision-making have definitely improved.
He used to frequently hold onto the ball for too long. He'd wait for the perfect opening but too often take an unnecessary sack or make a belated throw that wound up getting picked off. Bortles would also fail to set his feet and step into throws. As a result, unsightly passes would badly miss their marks.
But now he's playing with more rhythm, hitting his dropbacks with better precision. He delivers quick hitters without hesitation. He does a better job protecting the ball and evading defenders while still keeping his eyes downfield so he doesn't waste precious seconds trying to relocate receivers. That helps him make more throws on the fly.
Bortles deserves credit for the strides he's made but so too does head coach Doug Marrone, offensive coordinator Nathaniel Hackett and quarterbacks coach Scott Milanovich. They understood the importance of not putting too much on Bortles' shoulders this season, especially now that such a strong supporting cast surrounds him.
Sound familiar? The same approach is working for the Minnesota Vikings and Los Angeles Rams, who both lead their divisions despite using unproven quarterbacks.
As Bortles' feel for a new offense has improved, so too has his confidence. As a result, he has started taking and hitting more shots downfield. This month, he's completed 14 of 18 passes traveling 16 yards or more downfield. During his forgettable November, Bortles was 4-for-24 on such throws.
"I haven't tried to do too much," Bortles said recently. "Guys are making really good plays and helping me look good.
"It is a process, and each week I become more comfortable in the offense. It is the first year, and each week you feel more confident."
Bortles will have more opportunities to answer remaining questions about his growth and abilities. And he may have more to prove to the Jags, who picked up his fifth-year option for the 2018 season but could move on from him without financial penalty if he isn't injured.
But though Bortles still has plenty of doubters, only a few of the naysayers concern him.
"I have a couple people that I have to prove right for putting me in the position I'm in," he said, "and as long as I'm doing that and we're finding ways to move the ball and score points, then I'm alright with that."
***