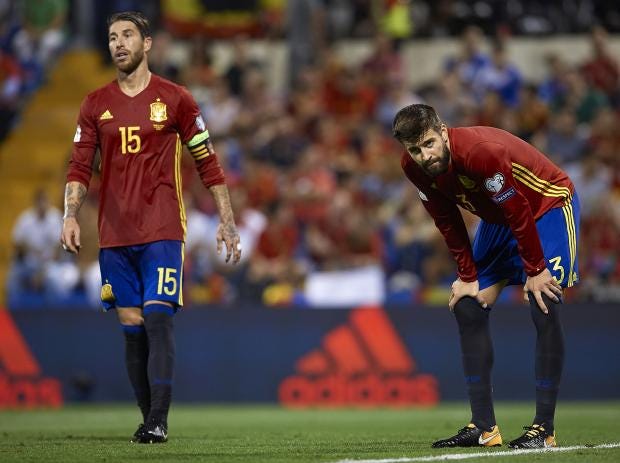 Fifa has warned the Spanish football federation that involvement from the government in their election for a new president could lose the national side their place at Russia 2018
Spain's involvement at the 2018 World Cup finals in Russia could be under threat after Fifa warned the Spanish football federation (RFEF) against political interference.
Fifa has warned the RFEF that continued involvement from the centre-right Spanish government in the upcoming election for the football federation's new president could result in them losing their place at next summer's World Cup.
The RFEF is currently led by Juan Luis Larrea on an interim basis, after former president Angel Maria Villar was made to step down on corruption charges.
Preparations for a new election are already well underway, and according to the Spanish newspaper El Paisthe government's National Sports Council have made contact with the RFEF over Villar's eventual successor.
That would be in direct contradiction of Fifa's strict rules – which would rule any involvement from the Spanish government as political interference in the football federation.
Fifa can suspend the membership of any national football team if they judge the association has been influenced by external political pressure.
Rules state that: "Each member must manage their affairs independently and ensure that there is no interference by third parties in their affairs."
2018 World Cup group-by-group guide
 
Earlier this year, the Pakistan Football Federation (PFF) was banned by Fifa due to "undue third-party interference".
Under the ruling, the PFF's national and club teams were forbidden from taking part in international competitions until the suspension is lifted.
The Kuwait Football Association was meanwhile suspended between 2015-2017 for similar levels of interference.
Source: www.independent.com