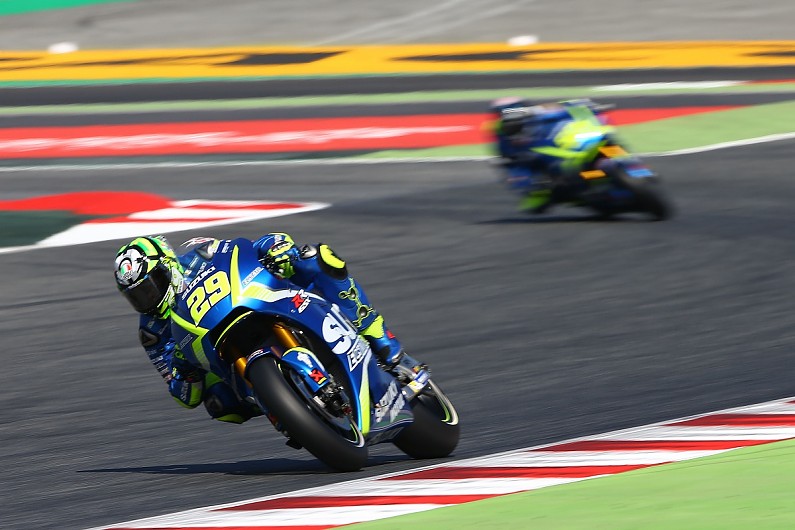 Suzuki did not see its tough start to the 2017 MotoGP season coming, team manager Davide Brivio admits, especially after its promising initial tests with Andrea Iannone late last year.
To replace 2016 British Grand Prix winner Maverick Vinales, now leading the championship with Yamaha, Suzuki signed Iannone, who finished his first test at Valencia last November impressed with the GSX-RR's handling.
Seven races into the new season, Iannone is only 15th in the championship with an average grid position of 11th and a best race result of seventh.
Suzuki has been cut well adrift of the leading manufacturers, Iannone finishing 16th and more than 40 seconds behind winner and former Ducati team-mate Andrea Dovizioso at Barcelona.
Brivio admitted he was surprised Suzuki was still dealing with handling issues, having worked on improving its primary 2016 weakness – electronics – to help keep rear grip.
"To be very honest I didn't expect it to take so much time because we started very well, I would say, after Valencia," Brivio said.
"After testing with Andrea, he was very happy about the bike. OK, at the time he pointed out that the electronics we needed to improve and are still improving.
"Then he was quite happy. But then the races came and we found some more difficulty.
"We did some changes from last year's bike such as the electronics. In our opinion, they are all good changes.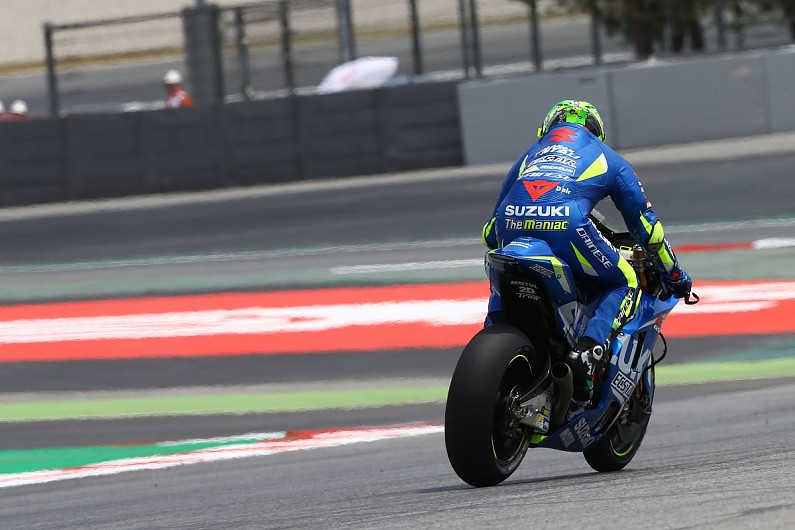 "In the winter we had a different chassis, which we didn't choose actually. We are racing mostly with the chassis from last year.
"The engine is a little bit better, bit faster, more powerful.
"I will not say if we made some mistake. I don't know whether you maybe also have to consider the tyre factor, maybe going into these hot races it is making the problem worse.
"We are trying to find out."
Suzuki stayed at Barcelona for two days of testing last week, trying what Brivio described as "some new ideas on some old things to understand some factors".
It also tried an "evolved chassis to work on the rear grip", with rookie Alex Rins coming back from injury and targeting an Assen return and Sylvain Guintoli – his injury stand-in for the preceding three races – joining Iannone in action.
"On top of all of these problems I think we are suffering the fact that at the end Andrea remains alone as a rider," Brivio conceded.
"OK first of all we don't have a satellite team, and this is maybe one of our weaknesses at this moment. And Alex Rins is injured. In any other team or in any other manufacturer, there are a few riders."
Source: www.autosport.com