The season's quintessential dessert, a sweet biscuit topped with whipped cream and chopped strawberries. Or use any of summer's sweetest berries or peaches.
Ingredients:
1 cup unbleached all-purpose flour
3 tablespoons plus 1 tsp sugar, divided
2 teaspoons baking powder
1 teaspoon orange zest
1/2 teaspoon fine sea salt
1 1/2 cup heavy cream, divided
3/4 pound strawberries, hulled and chopped
Method:
Preheat the oven to 400°F. In a large bowl, whisk together flour, 3 tablespoons sugar, baking powder, zest and salt. Stir in 3/4 cup cream with a fork to make a rough dough. Drop onto a parchment-paper-lined baking sheet to make four biscuits. Brush lightly with cream and bake until deep golden brown, about 25 minutes.
Whisk remaining cream and sugar in a large bowl until soft peaks form. Halve biscuits, spoon on whipped cream and strawberries and sandwich with tops.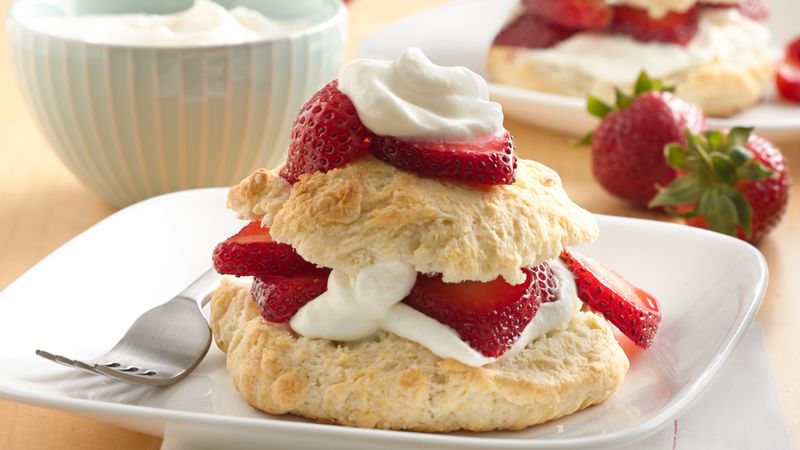 Nutritional Info:
Per Serving: 480 calories (300 from fat), 36g total fat, 21g saturated fat, 120mg cholesterol, 460mg sodium, 48g carbohydrates, (2 g dietary fiber, 15g sugar), 4g protein.