Today's' statement of US President Trump made leaders to think over about the problems. He stated that if his talks with North Korean leader Kim Jong-un are not fruitful he will "walk out".
During the conference it was said that max pressure must be maintained on NOrth Korea over the nuclear disarmament.
The president also confirmed that he made a secret visit to North Korean President Mr. Kim. He expects that will have a summit by June. Trump also said that Mr Pompeo have forgotten a "good relationship" with Mr Kim and that the meeting was "smooth".
Furthermore, South Korean president Moon Jae-in is prepared to meet Mr Kim next week.
Speaking on Thursday, Mr Moon said North Korea had said it was ready for "complete denuclearisation", and called for "bold imagination and creative solutions" to ensure the Koreas summit and the Trump-Kim summit would succeed.
What was said about the Trump-Kim summit?
The US President doubts about the meeting. And if he in a moment feels that it won't be successful, he will not attend it or will walk out.
He added: "Our campaign of maximum pressure will continue until North Korea denuclearizes,"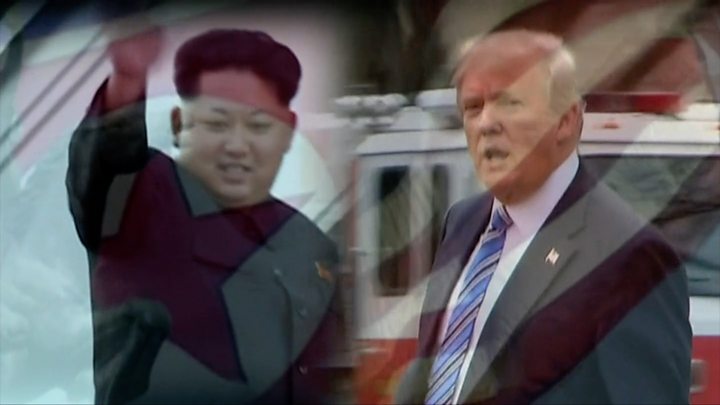 When and where might a Trump-Kim summit take place?
It was surprising when Mr Trump accepted direct talks with Pyongyang last month.
He has said the summit will take place either in early June or "a little before that" and that several sites are under consideration.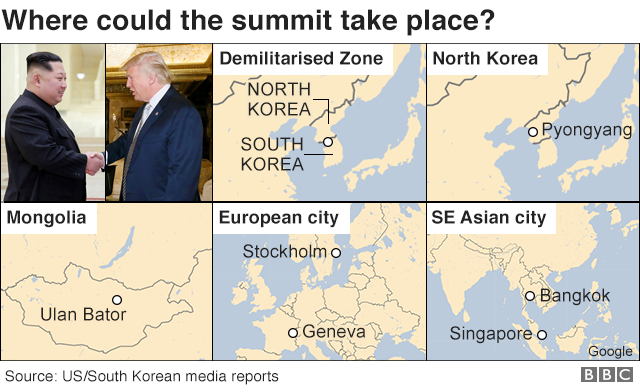 Experts have speculated that a location for talks could be the Demilitarised Zone between North and South Korea, another Asian country, or a neutral European country.
North Korea has been isolated for decades because of its human rights abuses and pursuit of nuclear weapons, in defiance of international laws and UN sanctions.
It has carried out six nuclear tests, and has missiles that it says could reach the US.
But South Korea's hosting of the Winter Olympics in February gave an unexpected window for diplomacy, and in the weeks since there have been a flurry of visits to the North from China, South Korea and now the US.