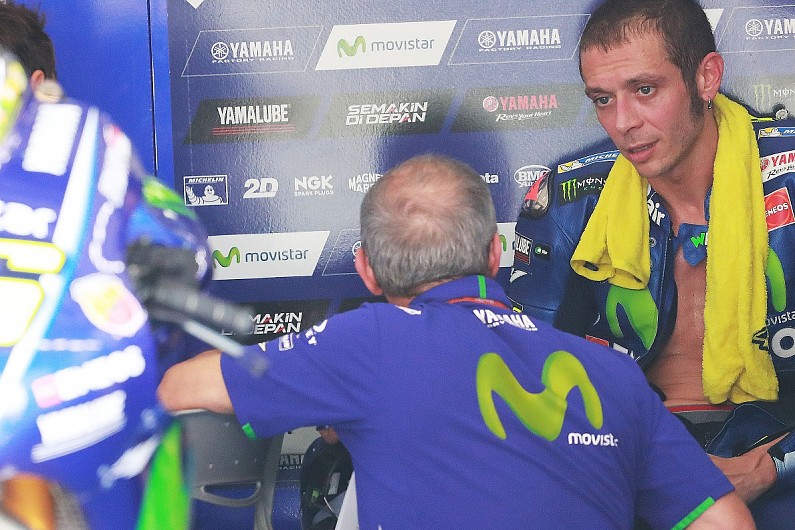 Valentino Rossi insists breaking his right leg earlier this season did not ultimately cost him the 2017 MotoGP title.
The Yamaha rider was forced to skip his home race at Misano after suffering his injury while training on a motocross bike at the start of September.
Despite doctors predicting he would have to rest for at least 30 days, he returned to MotoGP action at Aragon, taking part in Friday practice 22 days on from the breakage.
Rossi had been only 26 points adrift of the lead of the championship prior to Misano, but missing that race and then crashing out at Motegi ended any hopes of taking an eighth premier-class crown.
The 38-year-old thinks Yamaha lacked the pace to stay in the championship fight with Honda and Ducati anyway.
Asked how much higher than his current fourth place in the championship he would have been without the injury, Rossi replied: "Not a lot better because I have too many problems.
"During this season and before Silverstone [in August], I already said that I was not strong enough to fight for the championship.
"So, realistically speaking, even if I didn't break the leg, I couldn't fight for the championship because I was not strong enough.
"I was never able to do two good races in a row."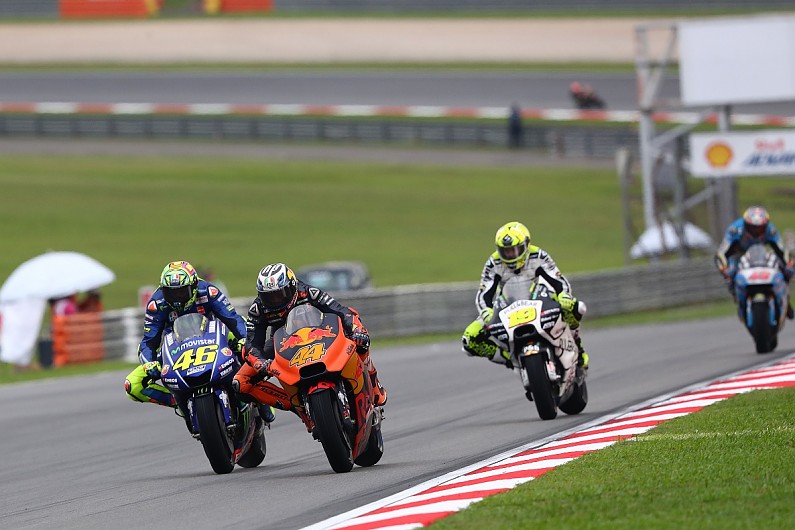 Rossi endured another difficult race at Sepang last weekend, finishing seventh and describing the current Yamaha as "impossible" and even "dangerous" to ride in wet conditions.
But he feels the bike still has untapped potential, and that it is still capable of strong performances in the dry.
"In my opinion the potential of the bike is not bad, the problem is it doesn't work with the tyres," Rossi said.
"The bike at the start of the year had big problems, while this [2018-spec chassis] we've only had since Silverstone and then I broke my leg.
"So we are behind the others in certain aspects.
"But in the dry we have learnt many important things, even though it has been a very difficult season."
Source: www.autosport.com