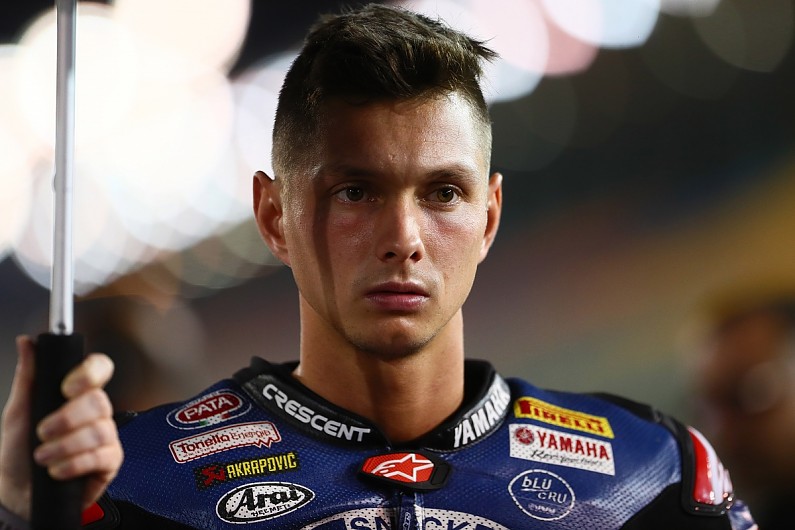 Michael van der Mark will reprise his role as Jonas Folger's replacement at Tech 3 Yamaha for next weekend's MotoGP season finale at Valencia.
World Superbike regular van der Mark was handed his premier class debut at Sepang on October 29, with Folger forced to miss the race due to illness.
The Dutchman qualified 22nd and last after a crash, but recovered to 16th in a wet race, narrowly missing out on scoring a point on his debut.
It had been expected that Folger would also miss the race in Valencia, as he is suffering from Epstein Barr virus.
Speaking to Racesport, van der Mark said: "It's a shame that Jonas still is ill, but I'm very honoured that Herve [Poncharal, Tech 3 boss] asked me again to replace him and apparently, I impressed enough in Sepang.
"I'm looking forward to the Valencia weekend.
"Now at least I know the bike a bit, and for me the most important thing is that we'll have normal weather conditions in Valencia, so that I can improve myself in every session.
"I just hope that I can achieve a good result and that the team will be pleased again."
Van der Mark concluded his World Superbike campaign this weekend in Qatar finishing sixth in the standings, with a fourth in Saturday's second race.
Source: www.autosport.com