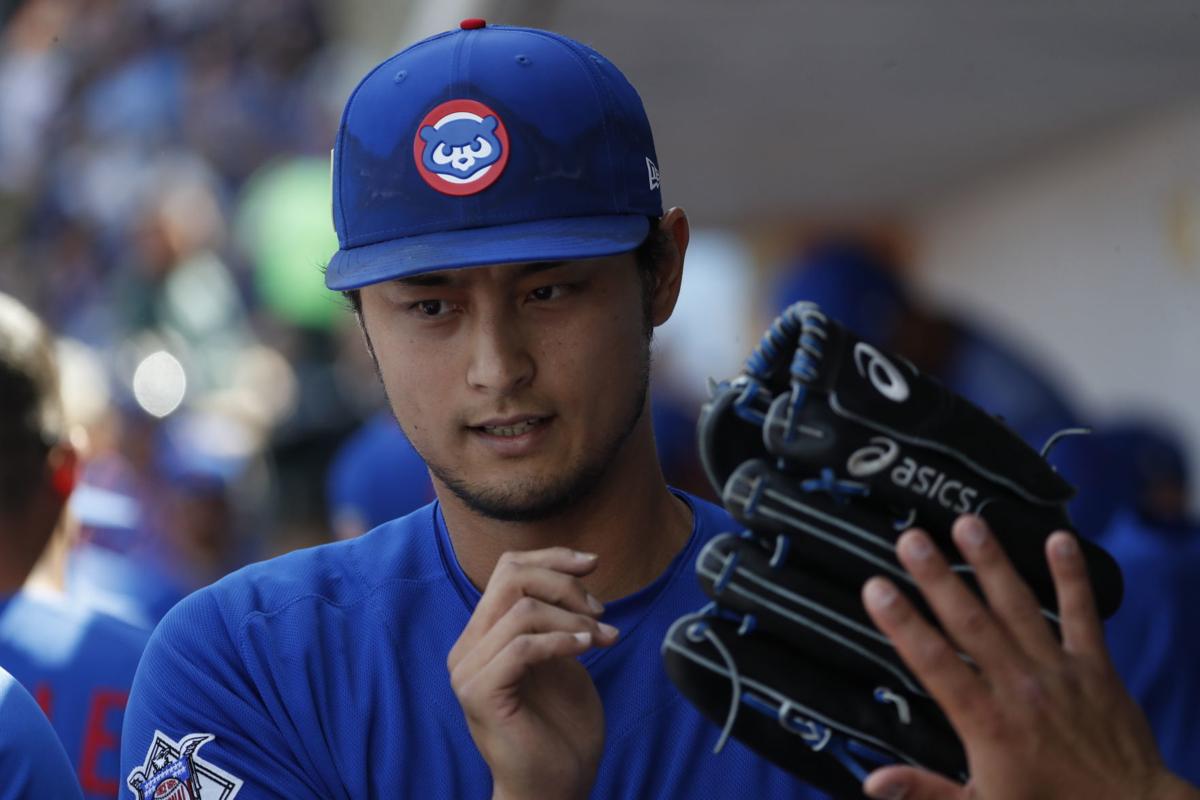 Image copyright: NWI Times
MESA, Ariz. — Yu Darvish made his spring-training debut for the Chicago Cubs on Tuesday against the Los Angeles Dodgers team that saw him start — and lose — Games 3 and 7 of the World Series in the October.
And though Darvish's performance will hardly erase the memories of his rough finish to 2017, he looked more like the starter the Cubs deemed worthy of a six-year, $126 million contract this offseason than the one that could not escape the second inning in either of his World Series outings.
With his fastball consistently registering as high as 95 mph on the Sloan Park radar gun, Darvish walked Los Angeles leadoff man Chris Taylor to start the first. Taylor would come around to score in the inning, in large part thanks to a pair of wild pitches by Darvish.
But where Darvish did not appear terribly precise in his first Cactus League outing of 2018, he did show off the type of swing-and-miss stuff that has generated gaudy strikeout totals throughout his big-league career. Around the first-inning walks to Taylor and Justin Turner, the 31-year-old Darvish fanned Corey Seager, Matt Kemp and Yasiel Puig to strike out the side and prevent further damage.
Darvish retired the Dodgers in order in the second, freezing Donovan Solano with a slider for his fourth punch-out of the afternoon.
In the immediate aftermath of the Astros' championship win, now-retired Houston DH Carlos Beltran strongly suggested that Darvish tipped his pitches in his woeful World Series starts. Cubs manager Joe Maddon said that, while he did not watch the World Series games closely and could not name a reason for Darvish's struggles, he felt confident they would not continue into 2018.
"At this point, I'm not overly concerned," Maddon said. "I think that's been overblown a little bit.  I don't know to what extent (the Astros) had him, and how that played in to him not having a great performance. It's an easy thing to talk about and it's an easy thing to point the blame at.
"We've done our due diligence, we're working on it, and, without tipping my hand, from what I've heard there's other reasons that may have occurred. We're working on that, and I think, in an organic way, he's going to be able to conceal his pitches better right now."
Darvish left Tuesday's game after two innings, with one earned run, two walks and four strikeouts on his ledger.